Thursday August 9, 2012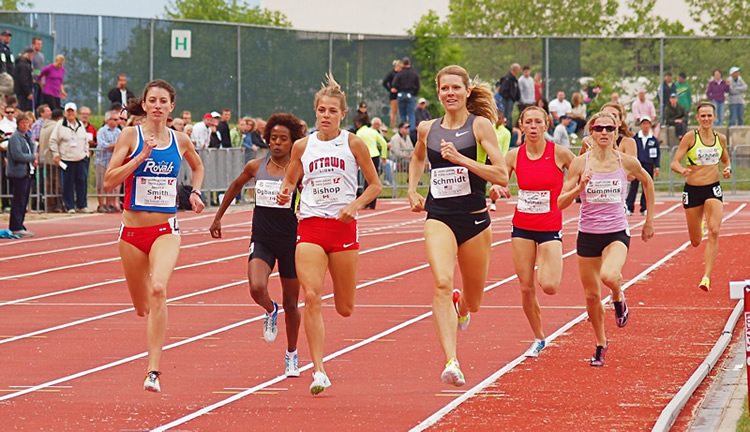 She did not manage to advance to the final but Jessica Smith ran with distinction and determination in the third semi final of the women's 800-meters today at the London, Olympics.
Smith placed seventh in her heat with a time of 2:01.90 and was not able to advance to Saturday's final. The race was won by Marlya Savinova of Russia (1:58.57) with Francine Niyonsaba (BDI) second (1:58.67) and they were the only two runners to advance from that section. Smith had qualified for the semi final by placing second in her qualifying race held on Wednesday.
In a post race interview, Smith expressed how great the experience of competing in the Olympics had been for her and thanked all those who had helped her to become an Olympian. She went on to say that the many things she has taken from the experience would be invaluable for her in future international competitions.
So the Olympics have now come to an end for the two Valley Royals that were part of the Games. A seventh place finish for Mike Mason and a semi final finish for Jessica Smith. Both Mike and Jessica conducted themselves with confidence and maturity at these Games and their performances have to be an inspiration to all Valley Royal members.