Known for her bubbly personality, gorgeous hair, and colorful nails– Valley Royals former athlete and middle distance Assistant Coach, Kiya Posthumus, is graduating with a degree in Kinesiology this December from the University of the Fraser Valley. She will be leaving the Valley Royals to begin her new career as a Perdorthist making orthotics & lifts to adapt footwear to the needs of her clients. She is also planning on eventually completing a Masters Degree.
"I have been incredibly lucky to have coached for such an amazing club that has allowed to me to grow as a coach and individual.
Thank-you for all of the wonderful support, encouragement, and opportunities you have given me throughout the years.
" ~ Kiya Posthumus
The Valley Royals Track & Field Club has been incredibly lucky to have Coach Kiya too! She is a Level 1 Certified Coach and began working with our Middle Distance athletes in the Winter Season of 2013. Kiya has impacted a remarkable number of runners over the years. (See photos from Kiya's Album below featuring many of the athletes that she has coached with the Royals).
Kiya, herself a Valley Royals athlete, began training with the Royals when she was in Grade 10 at Rick Hansen Secondary. She loved going on team trips where there was greater competition and team bonding. She attended Nationals for Cross Country in Guelph, Ontario and Nationals for Track in Abbotsford in 2009. Kiya was selected to be a torch carrier for the 2010 Vancouver Winter Olympics.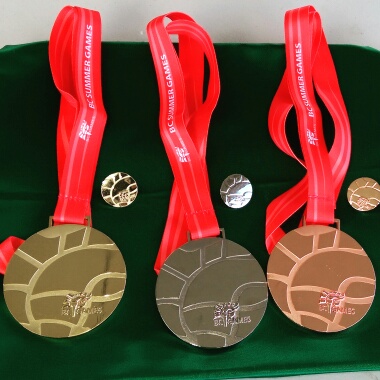 She also coordinated the Medal Presentations at the 2016 BC Summer Games.
Regarding her years as a coach, Kiya says that she will miss "watching athletes develop and get better at their discipline, learning about themselves and their sport. As well as, how different each athlete is and all the personalities encountered." She advises young athletes, "Do what you love and don't let pressure take the love out of your sport. Work hard, have fun, and always communicate with your coach."
Remarkably, we are all incredibly lucky to have Kiya Posthumus with us at all. On January 25th 2010 she was hit by a car in a serious accident that changed the course of her life and led to her long and courageous recovery. The inspiring story of Kiya's recovery, giving back to the community by coaching athletes and working with children with FASD, and the challenging journey she's been on to get her education is featured in an online video by the UFV:
Thank You Coach Kiya. We wish you all the best in your new career!
Kiya's Photo Album: