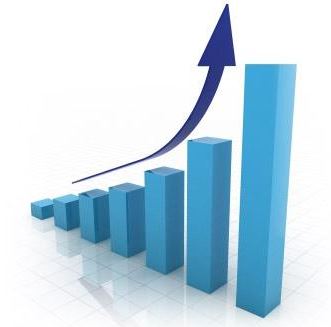 Need to RENEW YOUR MEMBERSHIP for 2018? See the NEXT POST below this one…
Membership in the Valley Royals has increased from 109 Members in 2016 to 192 Members in 2017. This is a remarkable 76% increase in one year! Several new initiatives may have contributed to this stunning level of growth:
The Board of Directors chose not to increase prices. Instead, they created a new Fundraising Initiative that would give athletes 50% credit for any Fundraising or Sponsorship that they earned for the club. These Fundraising Credits could be used to help pay the athlete's race/event fees and even be refunded as a discount on their 2018 Membership if renewed before midnight December 31st 2017. To Renew Click: ONLINE REGISTRATION
The Board also approved the creation of smaller membership packages for just the Track & Field Season or just the Cross-Country Season so that athletes had choices beyond the Whole-Year package (which remains our best deal)
Club President, Ivon Gill, created the new Vaisakhi Track & Field Meet and Cultural Celebration which raised our profile in Abbotsford and the athletic community. He also worked hard to invite many new sponsors to contribute to the club allowing us to advertise and raise greater awareness of the event. Club Treasurer, Debbie Foote was Meet Director and Club Secretary, Dawn Driver, was Volunteer Coordinator.
Our new Online Registration System & Online Credit Card Payment System was designed by Sheldon Kotyk, Web-Developer & Owner of Abigah.com . Sheldon is a parent of two Valley Royals athletes and his web design work for the club has made registering/renewing and paying much easier for new and current members. Sheldon also designed the Monthly Online Credit Card Payment Option breaking down the cost of an annual membership into smaller monthly payments.
Board Member Monica Carsience and Vice-President James Porpaczy, wrote many press releases resulting in more media attention from newspapers around the Lower Mainland which reported the high achievements of several Valley Royals athletes and coaches.
Club Administrator, Christa McAuley, arranged for city-wide advertising in the PRC (Parks, Recreation and Culture) Guide and made Large Banner-Style Posters placing them at key locations around the City.
Board Member, Monica Carsience, created a new type of trial membership: the "$20 One-Week Trial". She promoted this by creating a water bottle label to encourage new athletes to try a training group for one week. These water bottles were given away or sold for a dollar at key athletic events throughout the year.
Club Treasurer, Debbie Foote, ran the Valley Royals Grand Prix Series in the fall reaching many schools, students, and their families in Abbotsford and Mission. Debbie arranged for all of the volunteers to receive a thank-you gift key chain with our club logo on it. The club promo tags on the key chains were designed and made by Chris Wright, parent of a Valley Royals athlete and owner of Wright's Laser Design in Abbotsford.
Royals Vice-President, James Porpaczy, ran the BC Cross Country Championships which our club hosted in Clearbrook Park on October 28th. This event received national coverage in an Online news article in Canadian Running Magazine which featured video interviews of top athletes racing that day.
The wonderful growth seen in the club this year can also be attributed to our club athletes who have enjoyed their training groups and have invited their friends to join them!
Club President, Ivon Gill, wishes to officially thank all of the members of the Valley Royals Track & Field Club and says, "Many thanks to all of our athletes, families, coaches, officials, sponsors, fundraisers and volunteers who have contributed to the success of the Valley Royals in 2017! It is truly wonderful to see what we can accomplish together working as a team. Enjoy your holidays and we look forward to continued growth together as a Club in 2018!"