The Junior Development Group will be going to the: Frank Reynolds Memorial — Saturday October 13, 2018 JD/Midget/Junior/Youth/Open/Masters Cates Park, North Vancouver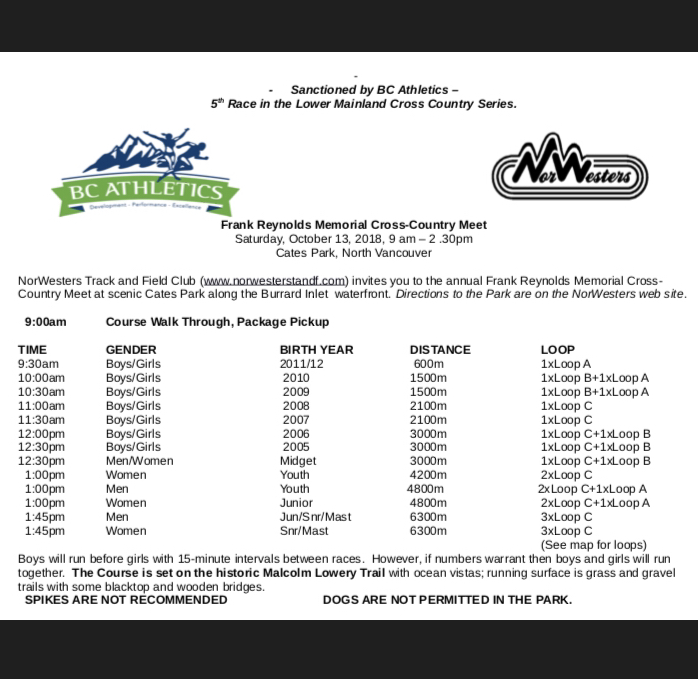 Malcolm Lowery Trail with ocean vistas. Course is grass and gravel trails and wooden bridges. SPIKES NOT RECOMMENDED.
To register for this race email Christa at [email protected] before 6:00 PM Wednesday Oct 10th and let her know. She will complete your registration and apply any fundraising credits you may have toward the entry fee.