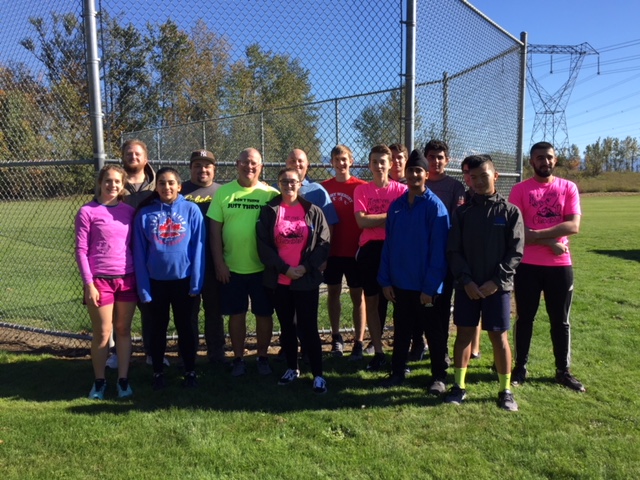 Congratulations to Coach Harold Willers on your retirement after more than 30 years of coaching for the Valley Royals. Many thanks to you and Mary for all that you have given to make this legacy possible. Thank you for building into the lives of athletes and teaching them how to Throw Far!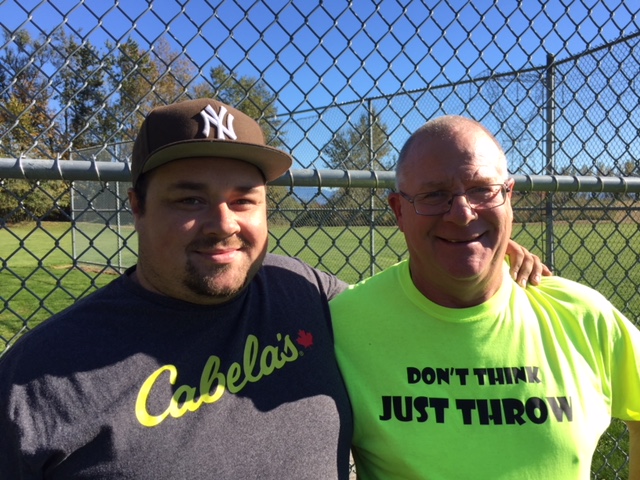 A big Welcome to Coach Sean LaForest who is continuing the Valley Royals Throws Program. Sean, a champion thrower for the Royals & UBC, was trained by Harold for 8 years. He is Vice-Principal at MEI Middle School where he coaches throws for the Middle & Secondary schools.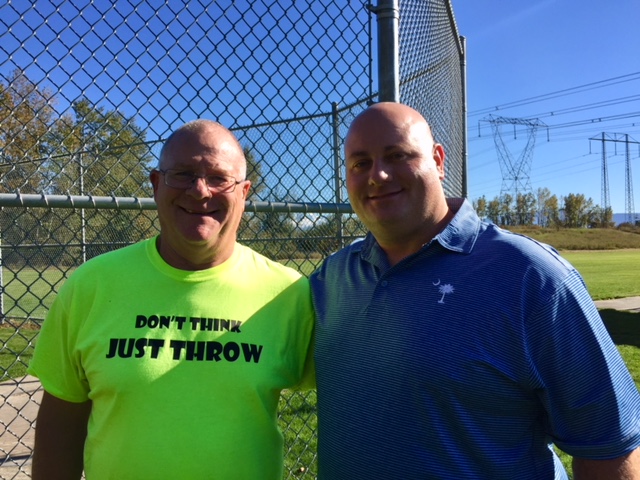 In addition to a great turnout of current athletes, former Royals athlete and Canadian Champion in Hammer for '91, '92, '93, and '94–Wes Boudreau–came to the first throws practice of the winter-training season to celebrate Harold's retirement and to welcome Coach Sean.
Photos from Throws Practice on Sunday October 14th, 2018 at the throws cage in Clearbrook Park.
For more about Harold's retirement and Sean LaForest's success as a throws athlete and coach check out this article:
Report on Harold Willers retirement and Sean LaForest succession