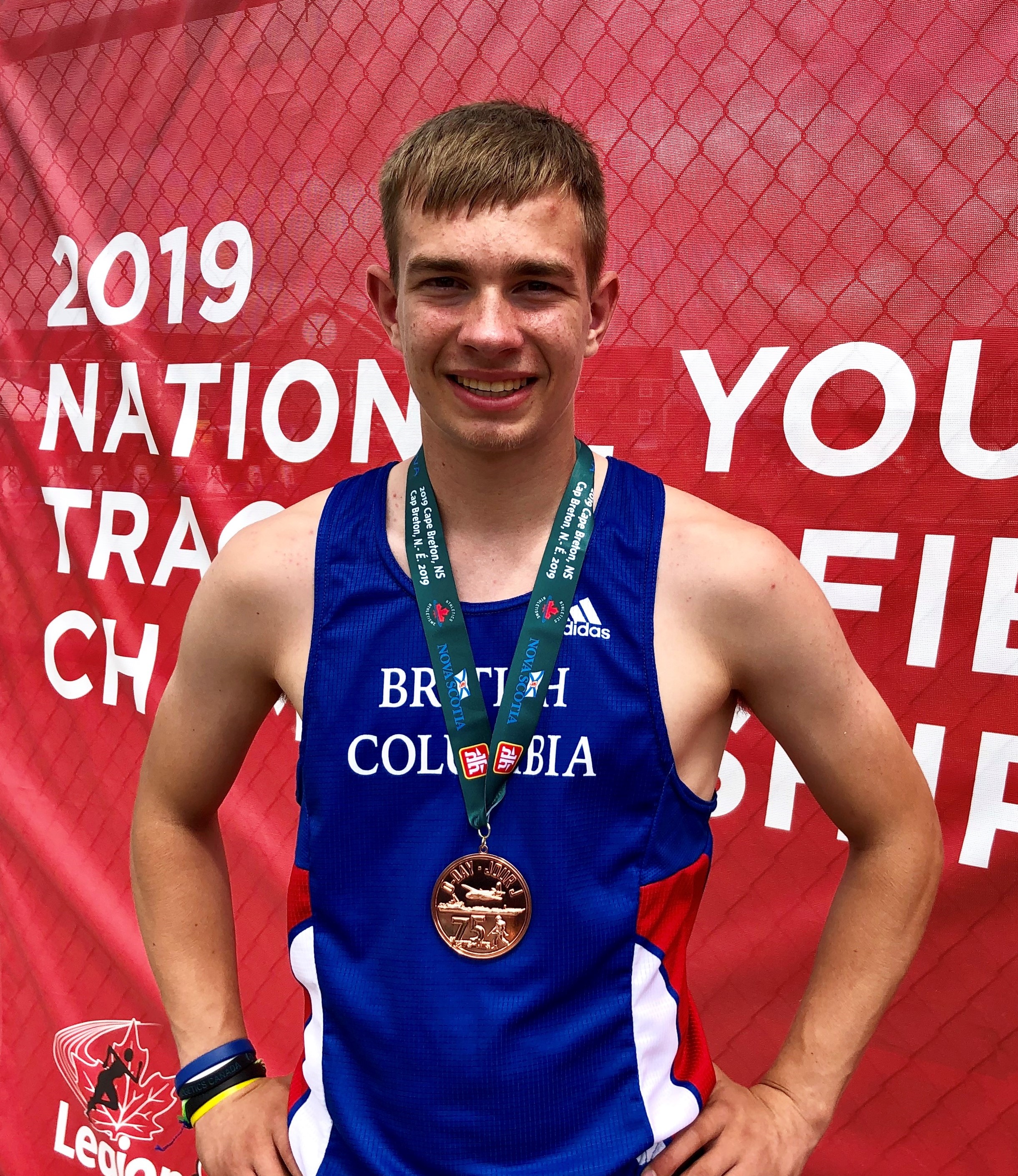 Valley Royals athlete, Joshua Carsience, earned a bronze medal for Team BC in U18 Men's Pole Vault at the Legion Youth National Track & Field Championships held on the campus of Cape Breton University in Sydney, Nova Scotia. https://www.abbynews.com/sports/abbotsfords-carsience-wins-bronze-in-pole-vault/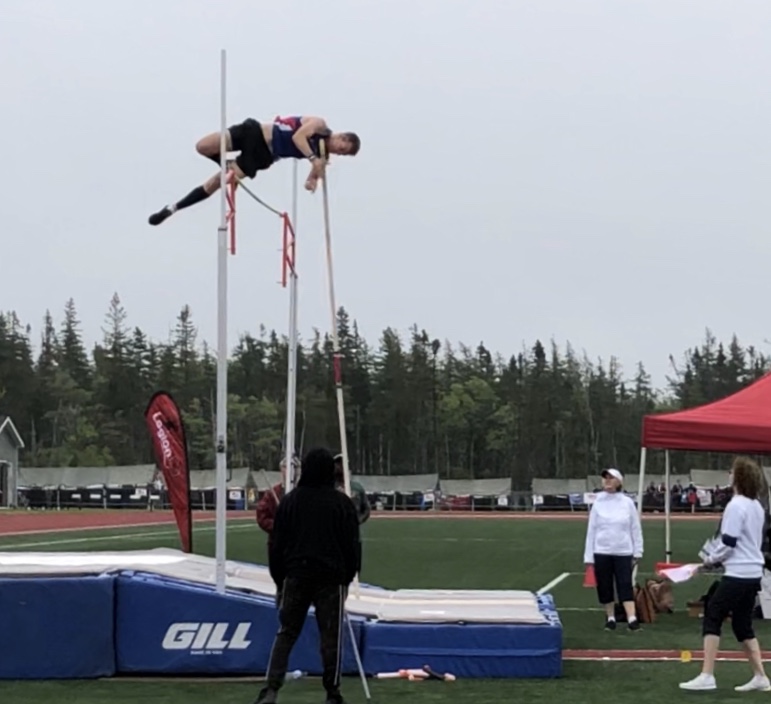 Canada's top ranked U18 pole vaulters persevered in tough conditions vaulting in rain and strong wind throughout the event. Carsience started lower than he normally would have and worked his way up to win the bronze with a vault of 3.95 m.
The sun broke through just in time for the medal ceremony where two Team Ontario athletes shared the podium with Carsience representing Team BC.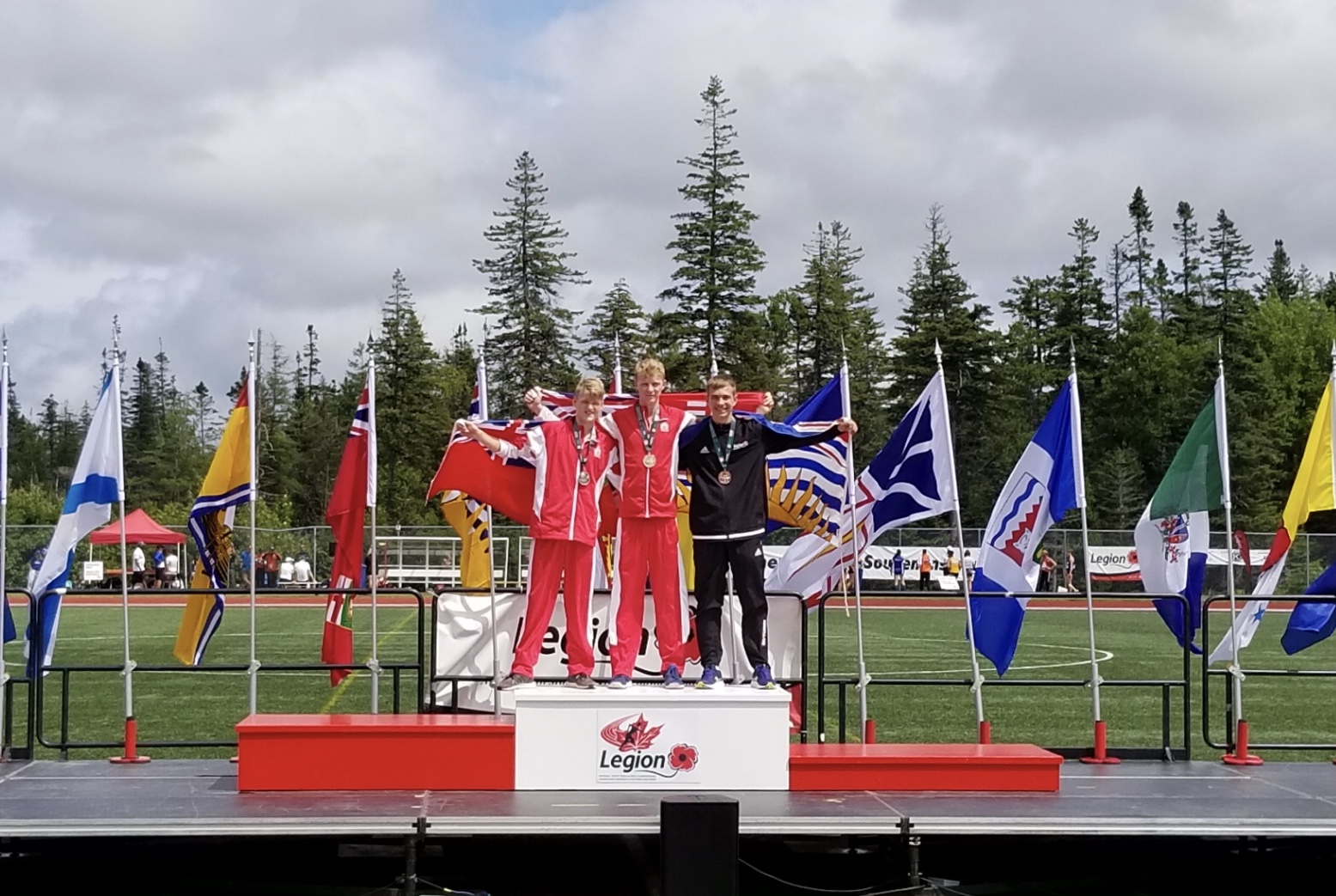 The medals the athletes received commemorate the 75th Anniversary of D-Day — June 6th, 1944. Designed by Karen Taylor-Lopez, the medals pay tribute to a battle waged by sea, land and air featuring silhouettes based on images in the Department of Nationals Defense Library and Archives Canada.