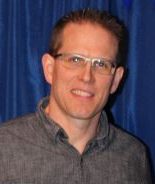 Power & Speed practices resume next week under the leadership of Coach Trevor Wight. A long time Valley Royals member, Wight has been involved in track in field for most of his life. He competed throughout school, university, as an adult, and now as a master's athlete. As an experienced Decathlete, he is able to coach a wide range of Track & Field events. He has coached high school track and field locally for the past sixteen years. For four years he served as head coach of the Royals Junior Development Program. Wight says, "I owe much of the success I've had in life to my involvement in this sport. As such, I am passionate about giving back to young athletes."
POWER & SPEED TRAINING SCHEDULE
Mondays 4:00 – 5:00 PM

Wednesdays 4:00 – 5:00 PM

Thursdays 4:00 – 5:00 PM
Practice locations will be at or near the Yale / Fraser / ARC complex. Locations for October:
Mondays and Thursdays: Meet at the north-east corner of the Yale track.
Wednesdays: Meet at the south parking lot of McMillan Elementary (just off McMillan Road in between the school and Champlain Crescent). We will be running hills on the adjacent pathway and training at the nearby Everett Park. On nice Wednesdays, we will meet at McMillan but head up to Everett by 4:10. The bulk of our workout will happen there. On wet Wednesdays, we will remain at McMillan for the whole practice.