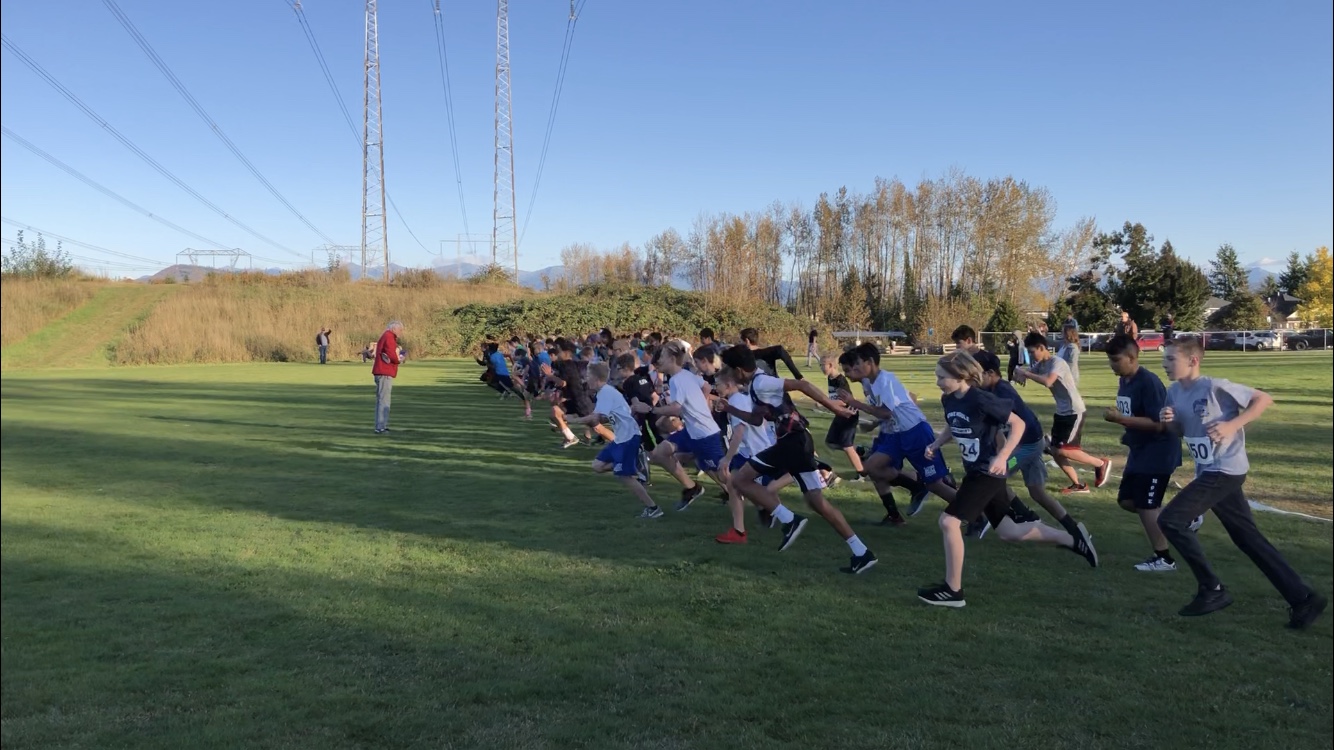 Results for Week #4 of the Valley Royals Grand Prix are posted on the Grand Prix Page at: https://valleyroyals.ca/valley-royals-grand-prix-cross-country-series/
The Valley Royals Congratulate the Award Winners!
See the GRAND PRIX page (at link above) for RACE RESULTS FOR WEEKS 1, 2 ,3 & 4 and INDIVIDUAL AWARD WINNERS based on points.
School/Team points have been calculated and Abbotsford Christian Elementary School is the recipient of the Jane Swan Fitness Award!
Congratulations to our new ALL TIME TOP TEN RECORD HOLDERS from the 2019 Grand Prix Racing Series:
Grade 4 Girls – #8 Shyla Maiden (Auguston Traditional) 7:06.58, #9 Zoe Hartman (McMillan Elementary) 7:07.89
Grade 5 Girls – #5 Alexia Smith (Unattached) 6:48.13
Grade 6 Girls – NEW ALL TIME TOP 10 CHAMPION #1 Sorell Lenz (Abbotsford Virtual School) 6:22.12
Grade 7 Girls – #2 Chanine Klaus (Abbotsford Christian Middle) 6:14.93
Grade 5 boys – #10 Kaiden Gleeson (Auguston Tradional) 6:27.61
Grade 6 Boys – #7 Riley Simmonds (Vedder Middle) 6:06.29
Grade 7 Boys -#5 Sam May (Chief Dan George) 5:47.02, #10 Arata Nakanishi (Clayburn Middle) 5:54.33 16
Grade 8 Boys –NEW ALL TIME TOP 10 CHAMPION #1 Brendan O'Brien (Unattached) 5:15.28, #5 Mark Molina (Clayburn Middle) 5:34.39, #10 Saihajpal Takhar (Eugene Reimer) 5:44.55
See the All Time Top 10 Record Holders for the Grand Prix Racing Series here: https://valleyroyals.ca/grand-prix-top-10-of-all-time-updated-with-results-from-2019-season/