As the 2020 Cross Country Season draws to a close, the Valley Royals would like to acknowledge some amazing athetic performances from the 2019 Lower Mainland Series:
Alexia Smith placed 2nd for Girls age 10
Riley Simmonds placed 3rd for Boys age 11
Teagan Scholander placed 3rd for Girls age 13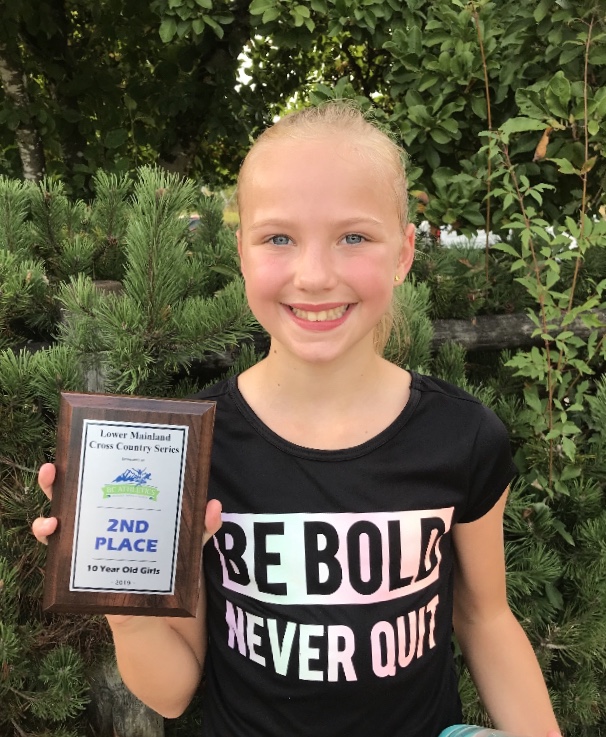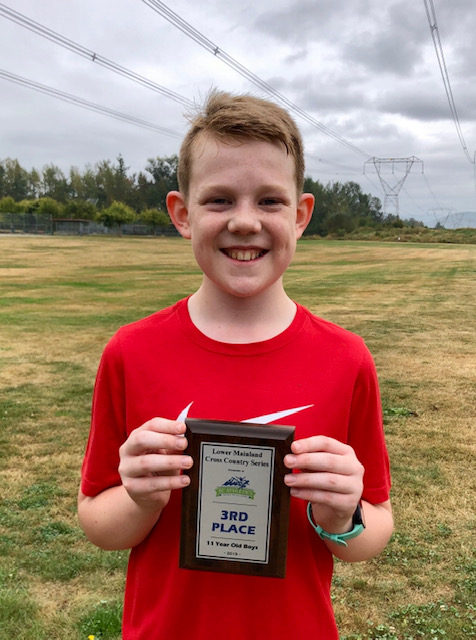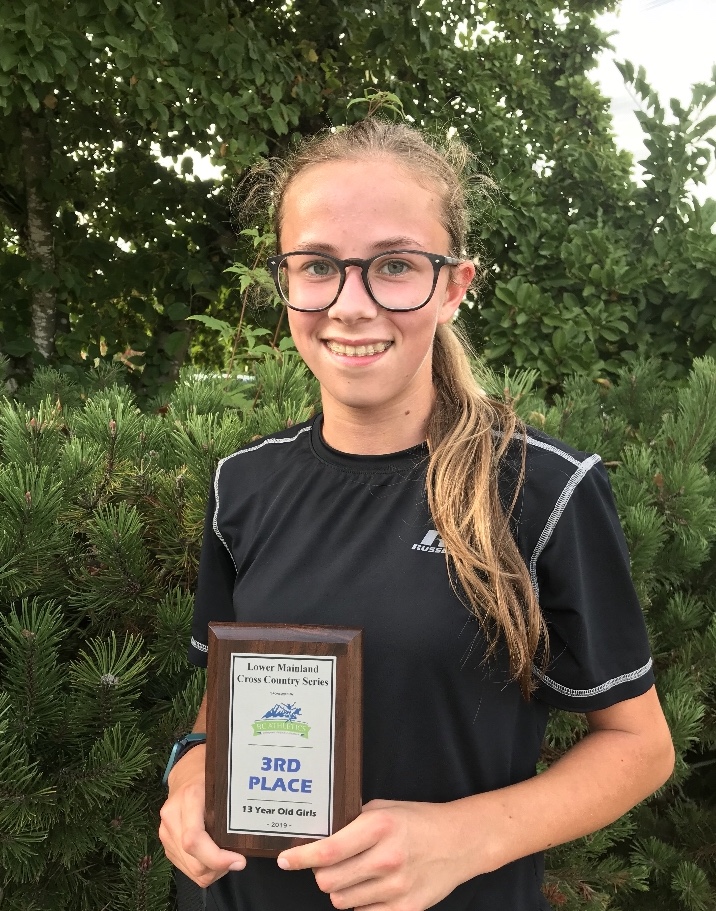 The Lower Mainland Cross Country Series has been an annual event in BC for many years and highlighted some of the top athletes in the province. Unfortunately, this racing series was disrupted in 2020 due to the Covid-19 Pandemic. The club's annual awards banquet was also disrupted so award plaques from the 2019 Lower Mainland Series were presented outdoors at Clearbrook Park during Cross Country practice this fall.
These awards are based on scores from the athlete's 4 best race performances in various meets that qualified for the Lower Mainland Cross Country Series. The points for each race were assigned as follows: 1st = 30 points, 2nd = 27, 3rd = 25, 4th = 23, 5th = 21, 6th to 25th each place drops 1 point. Any ties were decided by position in the BC Provincial Championship event. Plaques were awarded to the top 3 boys and girls in each age group.
Congratulations to Alexia, Riley and Teagan for acheiving such great racing results last season and for continuing to train with the Royals in the 2020 Cross Country season as well.