The Valley Royals Middle Distance group turned in some great performances this past week in Langley and Kelowna.
Halle and Sam May, Tristian and Will Steiger, Alyssa Hutchison, Arie Wassenaar, Damian Sutton, Riley Simmonds, Sam Rasquinha, and Zoe Unger turned in strong performances in the Fraser Valley Twilight meet, on Wednesday, June 30, in Langley.

Coach Scott, Valley Royals Endurance Coach
Riley Simmonds and Damian Sutton finished one and two in the U14 800m. Sam May had a great race in the U16 800m, finishing second with an astounding 2:08 run. Halle May placed a strong second against probably the fastest high school runner in the province. Sam Rasquinha, Alyssa Hutchison, Zoe Unger, Arie Wassenaar, and Tristian and Will Steiger also represented Valley Royals strongly in the 800m event. Mayci Falk looked very strong in the Senior Women's 400 meter representing the Royals Sprint group proudly.
Reid Johnston and Andrew Thomson Shine in Kelowna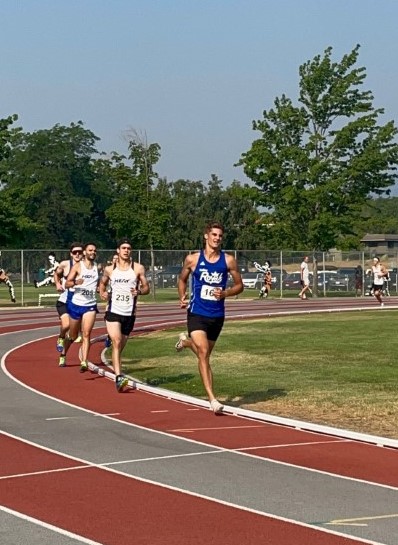 Two of our distance athletes Andrew Thomson and Reid Johnston shone in Kelowna this past weekend. Andrew Thomson continued to post huge personal record performances in both the open men's 800 and 1500 meter events. Running 1:57 for 800 and 4:04 for 1500 Andrew is knocking on the door of scholarship level performance. Reid Johnston also continues to achieve PRs in the 800m with a 1:58 run this weekend, which starts to make him a runner to watch in the future. Well done boys!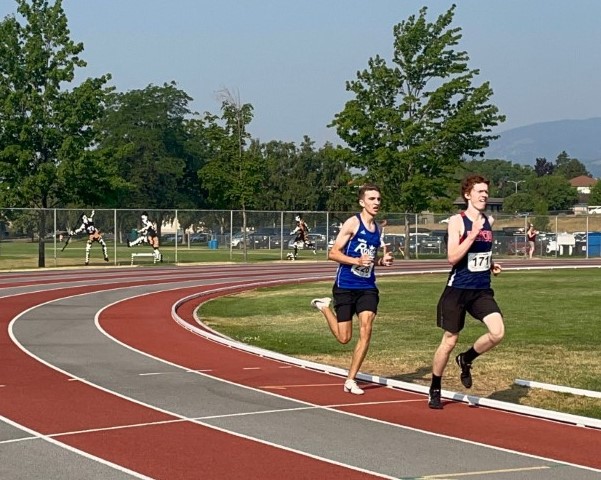 Joshua Carsience Celebrates a New PR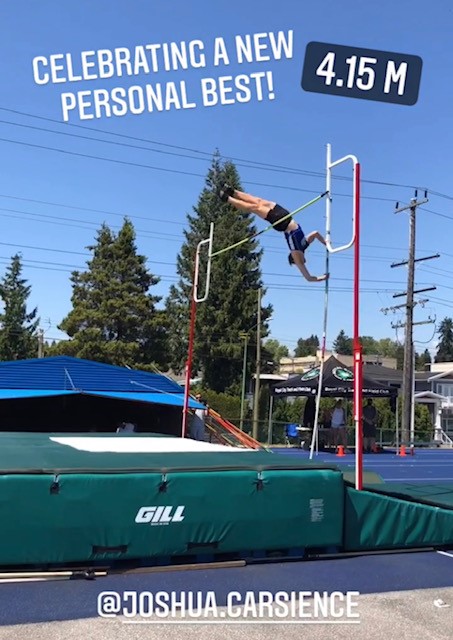 At the Royal City PV Meet, in New Westminster, on Sunday, July 4, Joshua reached a new personal record of 4.15m in pole vault. Great work at pushing to new heights.