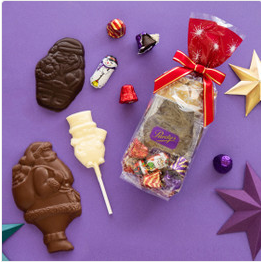 Valley Royals Track and Field Club is fundraising with Purdys Chocolatier, just in time for Christmas! There are so many options available, and our goal is to raise 1000.00 in the next ten days!
The club will donate $500 of the profit to the Central Fraser Valley Search and Rescue Team to help their efforts in aiding the Abbotsford flood victims.
Pricing is the same as in the stores, but our club earns up to 25% on each order!!
To support us through purchasing some very sweet Christmas gifts for friends, family and yourself, please click the link below. There are stocking stuffers and no-sugar added (NSA) options, and small gifts for friends, as well as bigger gifts for the grandparents! Don't forget about corporate gifts. If your company sends gifts to suppliers, vendors, or staff, run their order through this link, and our club earns 25% of the order value!
Download the digital catalog to see what is available:
https://fundraising.purdys.com/gnfassets/resources/web/fundraising/2021_Christmas_Fundraising_Catalogue_Digital.pdf
You will need to make an account to place your order. If you an account from previous years' orders, you can use the same login and password.
Click "SHOP ONLINE" and then "Use Market Place."
Please share this link with your family, friends and business associates, encouraging them to use the club link to place and order, supporting your child's club.
Help us achieve our goal of $1000 for the club.
For every $50 of chocolate sold, you will earn a draw ticket to win a Valley Royals hoodie.
IMPORTANT NOTE: This is a short campaign, and all orders need to be in by November 29th for delivery by Dec 11th.
If you have any questions, email Maria Hutchison at [email protected]