We at Valley Royals would like to thank all officials who make Track and Field possible. Officials volunteer their time to help keep the sport fair for all.
We have a few officials who are part of our club:
Debbie Foote
Dawn Driver
Abresia Foote
Paul Trustham
Have you ever thought about becoming an official? It is easy and very rewarding. Take a workshop and learn how to become an official and meet new people and give back to our sport.
To find out more information about becoming an official, check out the BC Athletics Officials page at:
https://www.bcathletics.org/Officials/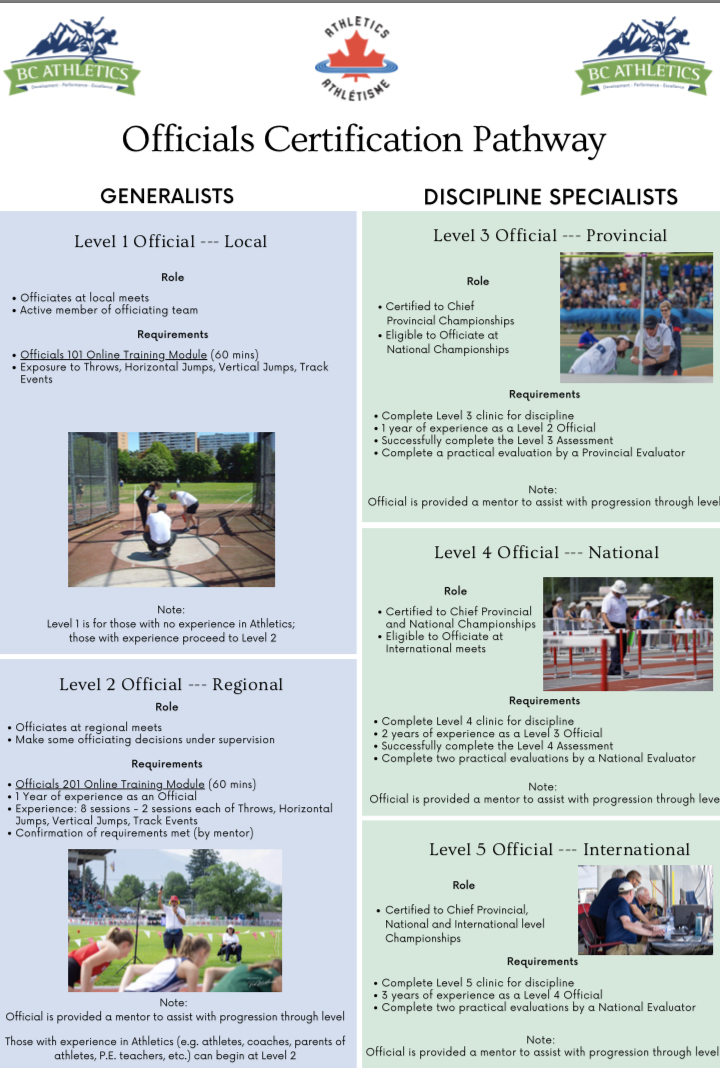 Click Here for Link to Officials Certification Pathway Chart (pictured above)
Page Updated January 2021