MANY THANKS TO THOSE WHO HAVE SHARED THEIR MEMORIES OF JENNIFER. More memories are welcome. See info below for details…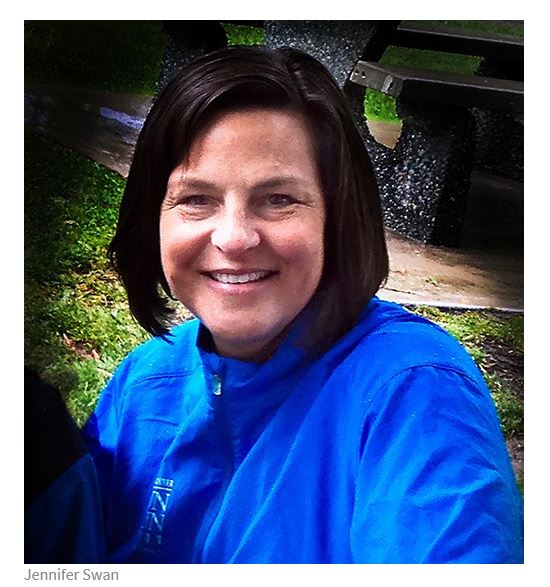 I was in her class years ago. . . . a most amazing teacher anyone could ask for. She was my favorite teacher.
A tragic loss. Swan was my son's favorite teacher She truly loved teaching and made an impact on all those she taught
She loved nature, was passionate about life . . . She understood kids and knew how to bring the best out of them. . . . she had a unique way of bringing the best out of our kids.
This world has lost a great person who conducted herself with grace and integrity.
I was a teammate of Jennifer's at BYU I take comfort in knowing the Jen will be teaching the angels how to dance.
We loved Mrs. Swan. She was our daughter's teacher at King Elementary and my son had her for a teacher in grade 3. An amazing teacher and a beautiful lady. . . . She was so influential, loving and caring. She took an interest in my daughter's event when she was in high school and came and saw her perform in a play.
A unique inspiring woman, she was an angel on earth. . . .We will not forget you Mrs. Swan. She called all her students little goslings and she signed all her materials with a picture of a Swan and the letter S.
Swan was my daughter's and her friend's favorite teacher and they still say this after graduating.
I had the privilege of knowing Jennifer years ago when we were both beginning teachers. She was an inspiration to me even then . . . I remember so clearly her positive energy and enthusiasm. . . . I knew Jennifer was a teacher who would make a difference.
It was truly the most devastating news to receive that such an accomplished and devoted teaching professional lost her life. . . . she taught both our children and left a positive and beloved impression with them and their classmates. She installed confidence in us as parents.
. . . may you find strength in knowing that Jennifer taught lives far beyond what words can express.
An absolutely beautiful and incredible woman – our school community was so blessed to have Mrs. Swan teaching and sharing her gifts with us.
What immediately comes to mind when I think of Jennifer is her grace. She was humble and strong and approached life with a passion to make it a better place for everyone. As an athlete she was hard working and disciplined. As a teacher, Jennifer was sensitive and patient and strived to empower her students with the confidence to believe that anything was possible. (Brit Townsend)
I met Jennifer over fifteen years ago at our friend Tanya's wedding. An amazing athlete, a daughter of two iconic teachers. I met Jennifer again in 2000 when we grew and developed North Poplar Fine Arts School…Jennifer was a pioneer in the development of the program. Two of my daughter's were part of a presentation that Jennifer produced. And she taught them both how to dance and was one of Tiahna's all time favorite teachers.
What I learned from Jenn about the importance of movement and integration of learning was truly inspirational. Jennifer took her passion of Dance to Kamloops and was integral in the development of Beatty School of the Arts.
Swan was in the district's leadership development program and known for her dynamic approach to teaching.
A lovely person, a fantastic teacher and a role model for many.
She loved nature, was passionate about life and more than anything loved teaching our children. She changed my daughter's whole direction in school and was in our lives for five years.
Jennifer, the best compliment I can give you is that you are a teacher. . . . I think back to the first time I saw your work and I knew then that you were magic.
You were a colleague, an athlete, a philanthropist and…a teacher who has made a difference in the lives of many We should be so lucky to live such a meaningful life . . .
These memories of Jennifer were compiled by her father, Gerry Swan, Founder of the Valley Royals Track & Field Club.
Do you have a memory of Jennifer that you'd like to contribute? Please email your memory to: Monica Carsience at [email protected]
Click Here for: Biography of Jennifer Rogers Swan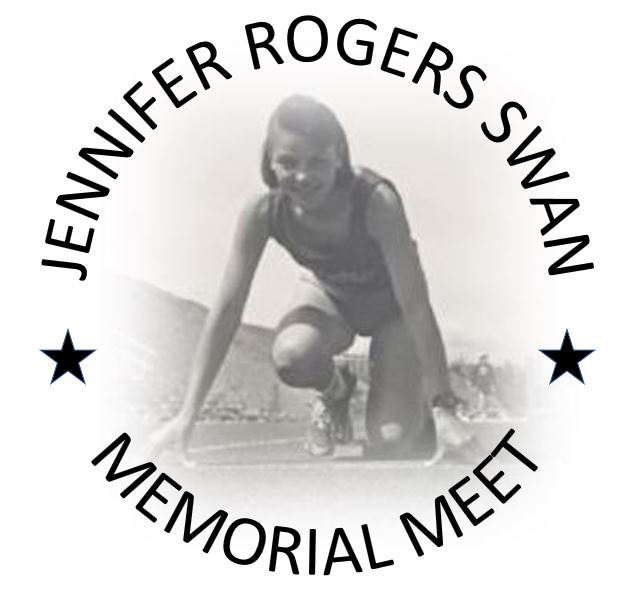 Page Created January 10th, 2020