J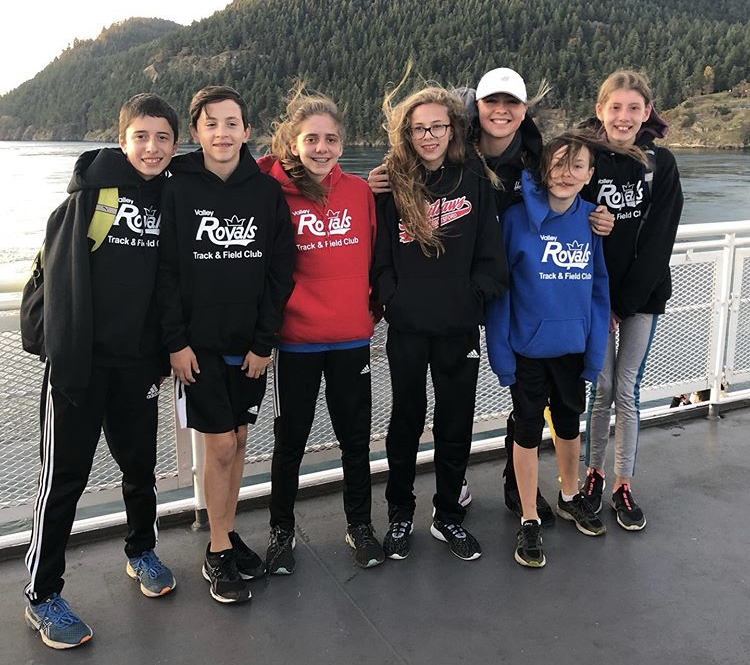 Our Royals athletes had a great showing at the BC Athletics Provincial Cross Country Championships this past weekend in Victoria. Proving themselves resourceful, almost all the families and athletes involved managed to overcome severely disrupted ferry service to get to the meet. Once there, our athletes represented the Valley Royals proudly. Each age group raced with boys and girls running together and were separated statistically in the results.
Riley Simmonds, ran an outstanding race in the 11 year old division to finish 4th, Mark Molina had some cramping problems and still managed an outstanding 5th place finish in the 13 year old division. Aryka Bennet managed a seventh place finish also in the 13 year old division. William Steiger 10th, Tristian Steiger 24th, Hanna Booth 23, Jessie Booth 25th, Noah Molina 26th, Arie Wassenaar 27th, Andrena Johnson 22nd, Andrew Thompson 37th, Teigen Scholander 52nd Sarah Theil 57th.
All ran with heart and determination against the best runners in the province and should be very proud of their efforts. – Well done Royals and Congratulations to all our families who participated.
~ Coach Scott Svelander