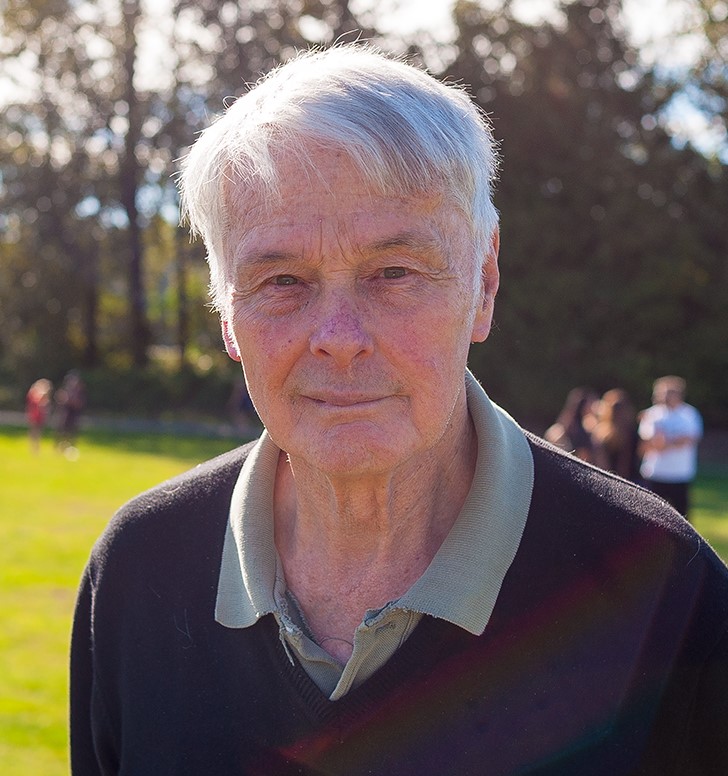 Gerry Swan—Advisor
Gerry Swan is a Level 4 Certified Coach and has been involved with track and field for a very long time. During his career as a coach, Swan has developed more than 25-athletes that have represented Canada internationally and has served himself as a coach on a number of international teams. In addition, he serves on the BC Athletics Senior Track and Field Planning Committee, conducts Level 2 and 3 middle distance clinics and writes various articles for track and field publications.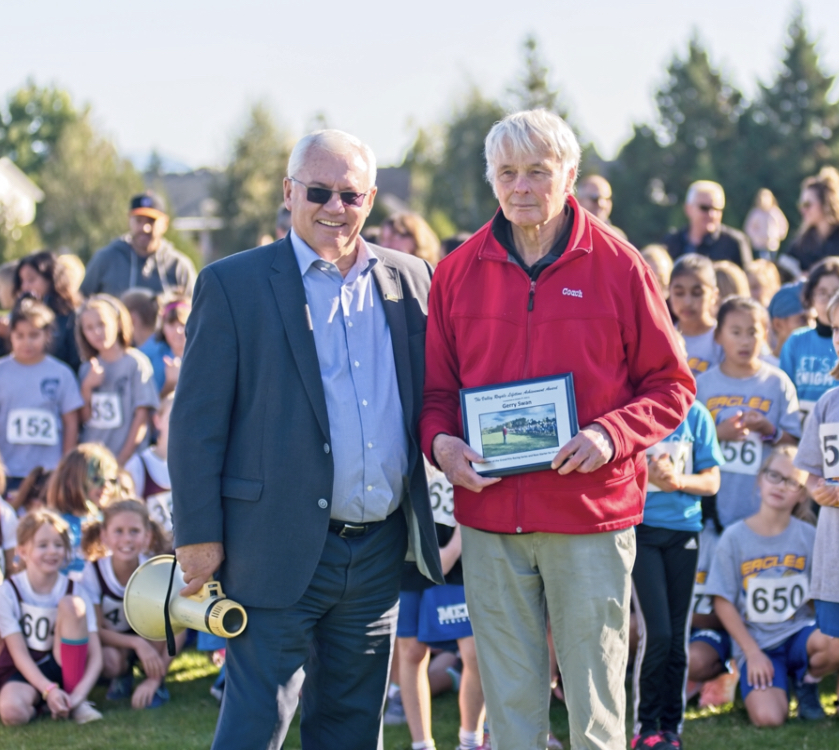 In Clearbrook Park on October 9th, 2019, at the concluding Grand Prix Race of the season, Gerry Swan was honoured with the "Valley Royals Lifetime Achievement Award" for creating the Grand Prix Racing Series and serving as Race Starter for 35 years. Mayor Henry Braun presented the award to Gerry at the starting line of the first race of the day. At the finish line, a 12-page thank you card for Gerry was signed by hundreds of athletes, teachers, club members and parents. On October 16th 2019, a news report about this event was published in the Abbotsford News: https://www.abbynews.com/sports/abbotsford-sports-legend-gerry-swan-earns-royals-lifetime-achievement-award/
Gerry Swan has written several historical articles for the Valley Royals website. These are: "The Legacy of the Valley Royals" – detailing the history of the Valley Royals Track & Field Club, "Athletes of Distinction", "Biography of Jennifer Rogers Swan" and "Remembering Jennifer Rogers Swan".
Gerry also serves on the Valley Royals Track Meet Committee and has contributed significantly to the development of the Jennifer Rogers Swan Memorial Meet which was set to debut on April 17th & 18th, 2020. Due to the Covid-19 Global Pandemic the meet was cancelled and rescheduled for April 2021.
Updated October 2020