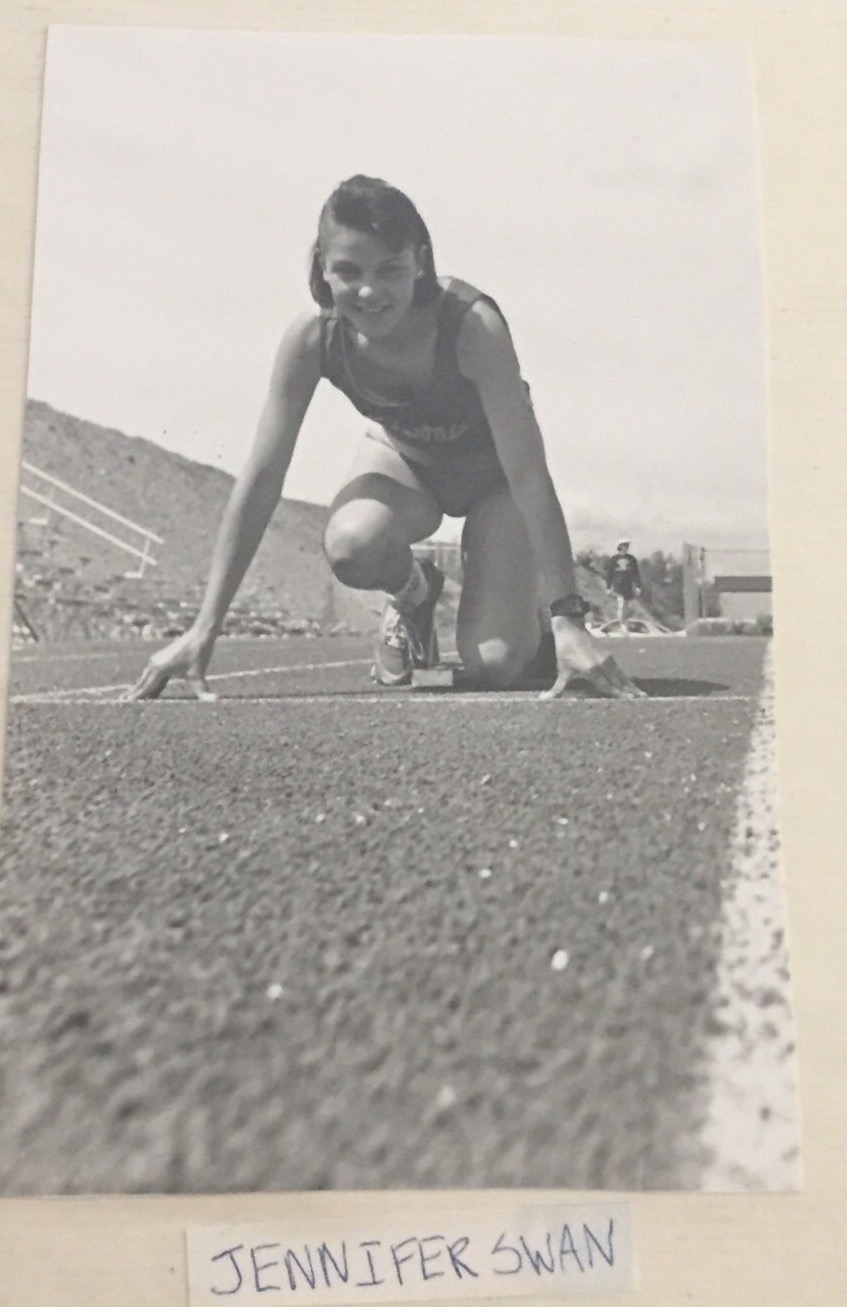 Although Jennifer was born in Kamloops on April 10, 1970, she was raised in Abbotsford. From an early age Jennifer was involved in ballet and took many years of lessons at Barry's School of Dance. It's during those years that she developed a love for the arts and, in many ways, that was a pursuit that defined her life.
Jennifer was an active participant in a variety of activities during her youth that included dance, acting, volunteering and, of course, running. Jennifer maintained that her years of dance lessons and practices that she began while in the third grade was a key to developing the body strength that allowed her to succeed as a competitive runner. "Dance," Jennifer once stated, "defined my life and what I would do with it in adulthood while running opened up the doors that allowed me to secure the education necessary to pursue my dream of becoming a teacher."
Participation as a competitive runner began for Jennifer in 1980, which, coincidentally, was the inaugural year of the Valley Royals Track Club. Kevin Robinson, one of the finest young distance runners in Valley Royal history, stated the following, "I remember when I first met Jennifer and she made an immediate impression. Because of my youth I did not realize at the time why she was special. She eventually began to run, joined the group and we all grew to know and love her like a sister. Believe it or not, despite being younger than most of us, she was by far the most sensible and responsible. My fondest memories of Jennifer, though, were when we were adults and I visited her in her classroom. I was in awe: she glowed when teaching and the students hung on her every word. She was a natural teacher."
During her teen years Jennifer divided her time between running, dance, studies and a social life. She was a proficient runner at a time period in which the variety of female sports available were not plentiful which meant that many of the very best female athletes competed in track and field. In her mid teens Jennifer achieved times in the low 56-second range for 400-meters.
In her senior year at Abbotsford Secondary Jennifer turned her emphasis to the 400-meter hurdle event and was coached by long time SFU assistant Tom Dickson. She made excellent progress and capped her secondary school running career by winning the BC Provincial High School title in her specialty in the very proficient time of 62.12 seconds. As a result of her successes, Jennifer was selected as Abbotsford Secondary School's "1988 Athlete of the Year."
Jennifer and her friend (former Valley Royal 3,000 meter specialist Tonya Todd) enrolled at Brigham Young University. "Entering BYU was a defining point in my life," stated Jennifer in a conversation with her parents. BYU is located in Provo, Utah, and its campus is nestled in the Rocky Mountains and the view alone seemed to be enough to convince the two young ladies from BC that this was the school for them. BYU offered Jennifer what she was really interested in achieving: obtaining a degree in education that would enable her to become a teacher that would focus on the arts. She made the most of the studies offered at BYU, a school that offered courses in choral, drama, and literature. In addition, Jennifer was a full-fledged member of BYU's track and field team and in her senior year she qualified to compete at the NCAA Indoor Championships.
Upon university graduation Jennifer initially returned to Abbotsford and assumed a position at North Poplar as a fine arts teacher at one of the first schools in the district to feature that option. Upon her marriage to Shayne Rogers the couple relocated to Kamloops and Jennifer took a position at a school she assisted in organizing: Beattie School of the Arts.
In addition, Jennifer completed a Masters Degree program at Thompson Rivers University. In collaboration with fellow teacher, Tannis Tate, the pair completed a thesis based on movement and creative dance and how it aided autistic children to learn. The thesis, particularly the findings, gained recognition in academic circles and both Jennifer and Tannis were invited to present their findings at numerous academic conferences. An article about their thesis was published in the Kamloops News on July 6th, 2012… https://www.kamloopsnews.ca/news/living/movement-sets-them-free-1.1231085
Jennifer Swan-Rogers' life ended on February 10, 2014, when the car that she, her husband and two children were driving back to Kamloops in slid off the highway and into a water filled ditch near Hope. Although Shayne and sons Quinn and Ethan escaped any serious injury the seat belt that Jennifer was wearing could not be immediately detached from her and she lapsed into hypothermia that resulted in her death.
Written by Jennifer's father, Gerry Swan, Founder of the Valley Royals Track & Field Club
See also, Remembering Jennifer Rogers Swan page for memories of Jennifer that people have shared. More memories of Jennifer are welcome.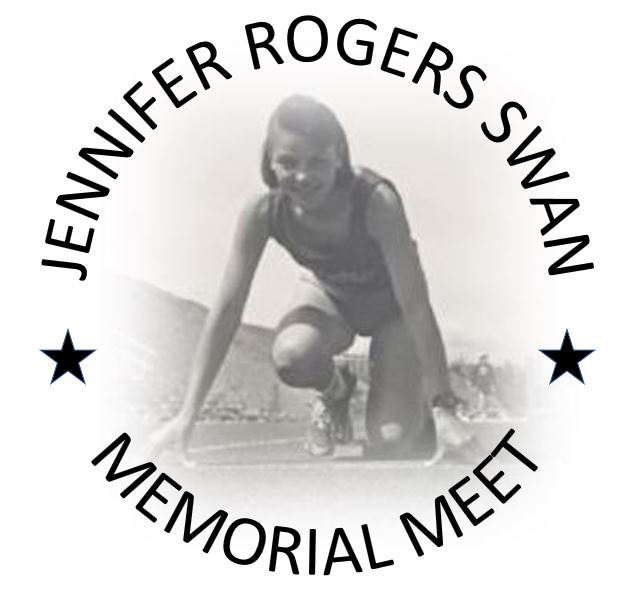 Page Created January 30th, 2020