PRACTICE GROUP UPDATE as of Friday, March 20th:
Athletes Age 14 and Up, that are currently registered and training with the Royals, will continue to train using electronic communication with their coach. Watch for an email from your coach to learn how your training will proceed. Athletes in this age group, who are not currently registered but are interested in training, may reserve a spot on the 14 & Up Waitlist by Registering Online and selecting the "$20-One Week Trial" option. Cost: $20 (which can be applied to a membership package if the season proceeds or be reimbursed if the the athlete is unable to train this season). Due to health concerns, high jump and pole vault are not currently available for training.
Due to insurance rules, all athletes must have a paid Valley Royals Membership to participate with a Royals training group. A $20 one-week trial membership is available for athletes new to the Royals and wanting to check out a training group before buying the full membership. To select a membership package and register online click https://valleyroyals.ca/membership/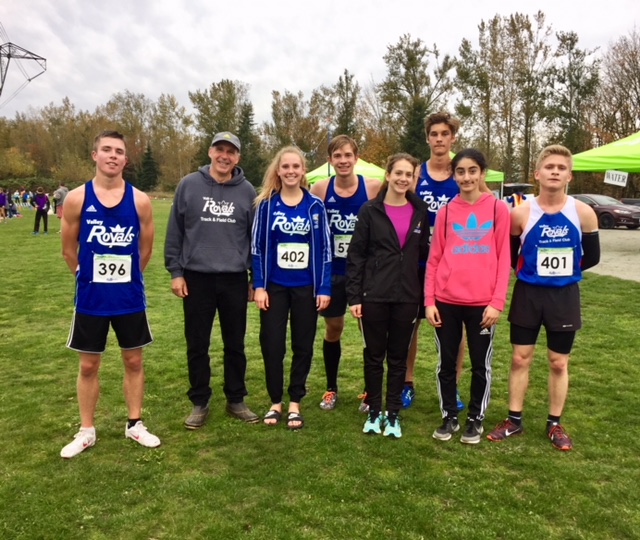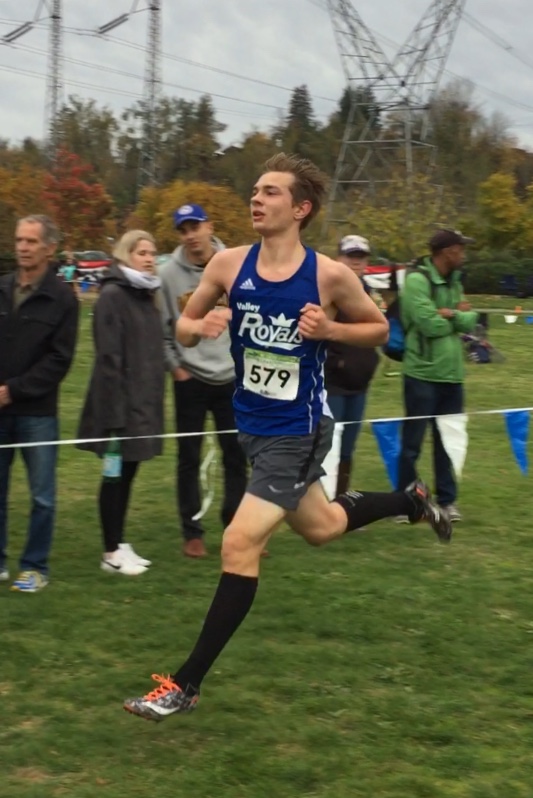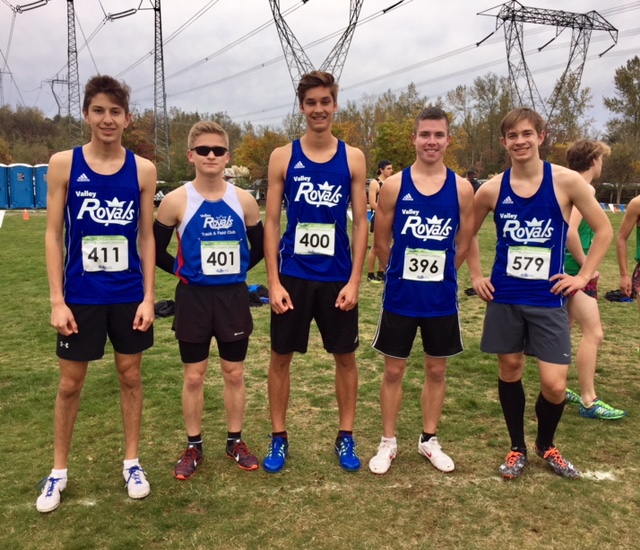 We are an inclusive Club accepting athletes of all abilities
Senior Coach of Cross Country/Endurance:
Coach Scott Svelander
Events: 400m, 800m, 1500m, 300m, 1200m, 2000m, Steeple Chase, 400m Hurdles, Cross Country
Ages: 14 years and up (Midget/U16-Age 14&15, Youth/U18-Ages 16&17, Junior/U20-Age 18 & 19, Senior – Age 20+, Masters 35+) Note: There is room in the group this Fall 2019 to include athletes entering Grade 7 – if not turning 14 until the next calendar year, these athletes will compete as JDs in Cross Country races
Endurance Training is offered 3 days per week: For Practice Times & Locations see Schedule: https://valleyroyals.ca/practice-schedule/
This training group is for the athlete who enjoys running the longer events. Those athletes who have taken part in a running program at school and would like to train a little more seriously will fit in nicely with this group.
The main emphasis in this group is development of speed endurance while making gains in aerobic fitness and learning about race strategies. We are a competitive running group so commitment to practices and off-day running is a must.
The Royals take pride in how many of our athletes not only succeed in the high school system but continue their running career (some with athletic scholarships) in the post-secondary system.
Midget/U16: 14-15 years old
The goal of the Midget program is to help identify and to begin early specialization of athletes into event areas. The competitive focus at this age group is: high school regionals and club provincials.
Youth/U18: 16 – 17 years old, Junior/U20: 18 -19 years old, Senior/20+, Masters/35+
The goal of the program for the older full-time athletes is for mid to late specialization into event areas. The competitive focus at this age group is: high school provincials, club provincials, club nationals and club legion nationals.
Training Stages for Athletes:
The images below illustrate some of the principles underlying the Valley Royals Endurance Runnig program. See https://valleyroyals.ca/ltad-long-term-athlete-development-and-athlete-pathways/ for details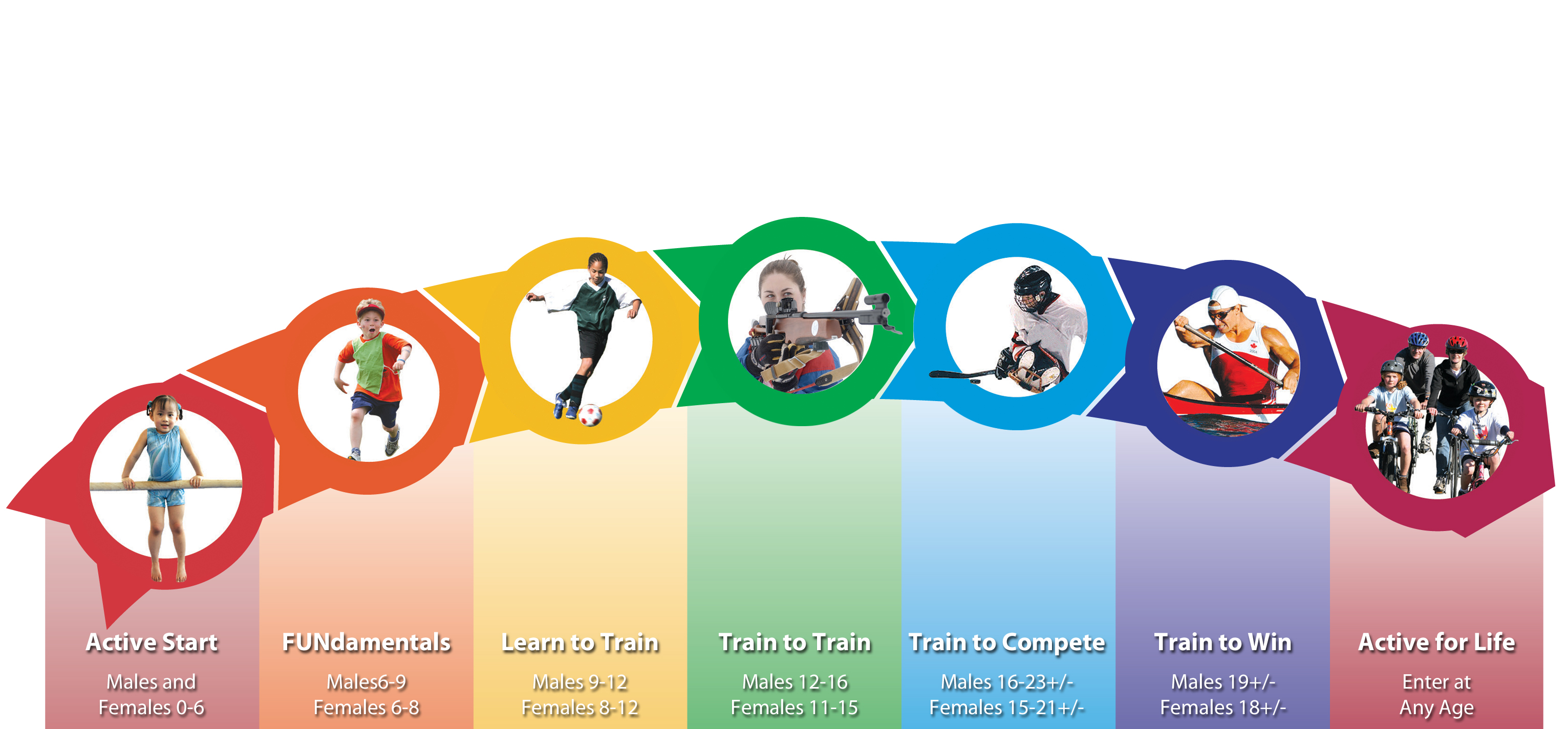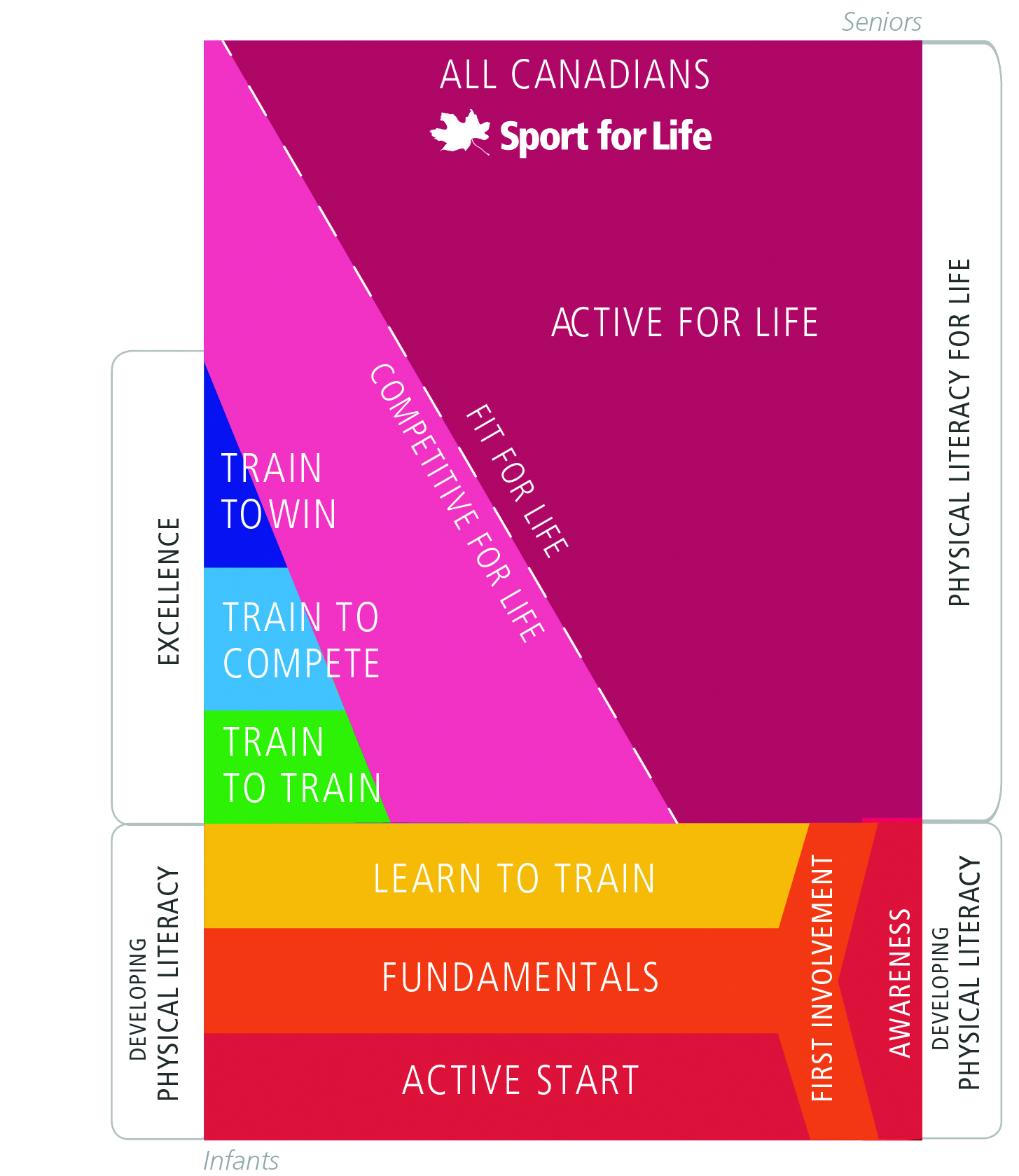 Updated March 2020