Please note: This is a work in progress. If you have information or pictures about past athletes, please email [email protected]
VALLEY ROYAL ATHLETES OF DISTINCTION:
BRIT TOWNSEND: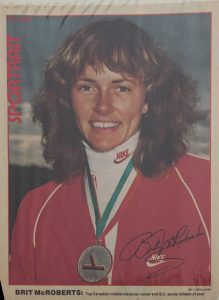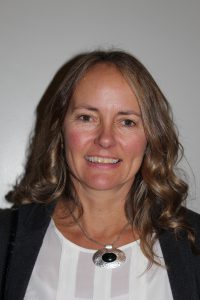 (Coach Gerry Swan) No doubt the most accomplished athlete to have competed for the Valley Royals. During her 15-years of competition as a Royal, Brit established six Canadian records (outdoor 800m, 1,500m, mile run and indoor 800m, 1,000 meters and mile run). In addition she represented Canada at all the major international Games that included the Olympics, British Commonwealth, Pan American, World Cup. Brit was a Pan American Games medalist and a finalist in the 1500-meters at the Olympic Games and World Championships. Brit won numerous Canadian Championship gold medals at both 800 and 1500 meters.
GREG DUHAIM: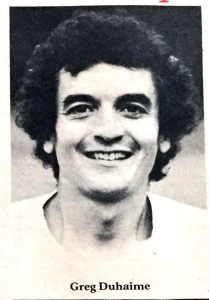 (Coach Gerry Swan) a former Canadian record holder in the 3,000-meter steeplechase (8:18) and a sub 4-minute miler. "The hardest working athlete that I coached," stated his coach. Greg represented Canada at numerous international Games including the Olympics.
LEAH PELLS:
(Coach Mike Lonergan): A graduate of SFU, Leah was a multiple NAIA and Canadian Champion at 1500 meters. She represented Canada internationally for a number of years and placed fourth in the 1500 meters at the Olympic Games.
MIKE MASON: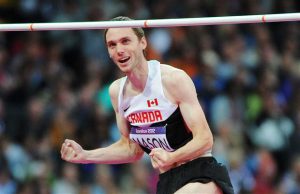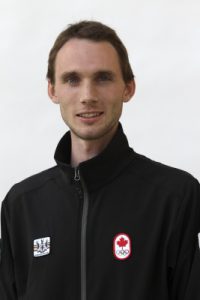 (Coach Ziggy Szelagowicz): Undoubtedly the best male high jumper ever produced in British Columbia. A naturally talented and diligent worker, Mike holds high jump records within numerous BC Athletic age divisions. A former World Junior Champion Gold Medalist in the high jump and a longtime member of Canada's International team.
SARAH HOWELL: (Coach Gerry Swan): A many time NAIA National Champion at the 800m, 1500m and 3,000m distances. A member of Canada's international team, Sarah overcame adversity to become an outstanding competitor at the 800m, 1500m and 3,000m distances. Amongst her accomplishments was a bronze medal finish at the Pan American Games in Argentina.
KEVIN ROBINSON: (Coach Gerry Swan): A naturally gifted athlete possessing both speed and endurance. Kevin joined the Royals as a 13-year old and became better with each passing year. As a 15-year old, Kevin ran 800m in 1:55.51 and 1500m in 3:59.80. As a 17-year old Youth athlete Kevin established three Canadian records in that age division running 800m in 1:50.28, 1500m in 3:47 and the mile in 4:12.34. Kevin accepted a scholarship to Brown University and now lives and works in London, England.
HEATHER DEGEEST:

(Coach: Brit Townsend): An outstanding athlete in her teens who twice won 800m gold medals at the high school provincials and went on to win a number of national NAIA medals while competing for SFU. As a 17-year old, Heather established a BC Youth 1500m record of 4:17.8 that still stands and at the same age ran 800m in 2:06.46. She was a finalist in the 1500 meters at the World Junior Championships held in Portugal. At present time Heather teaches school in New York City.
LISA EGAMI:

(COACH: Brit Townsend): One of only a handful of athletes to ever win four gold medals in the same event in the same division at the BC High School Championships. Lisa won the 800-meters in the senior girl's division in 2003, 04, 05, 06. Upon graduation Lisa accepted a scholarship to Washington State University where she was a leader of that University's cross country and track teams.
ANITA CAMPBELL: (Coach: Gerry Swan) A focused no-nonsense athlete, Anita became a Royal when she was 15-years old. While in her teens, Anita was the BC High Cross Country Champion and qualified for the Canadian Junior team that competed in the World Junior Championships. Anita accepted a scholarship to University of Washington where she developed into one of the finest distance runners in that school's history. Anita established a U of W record in the 10-k and won medals in that distance at the NCAA Championships. Upon graduation and up until this past year, Anita served as an assistant coach at Washington.
WES BOUDREAU: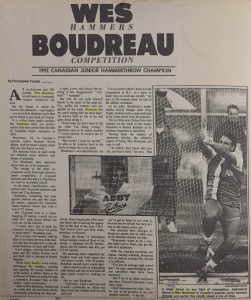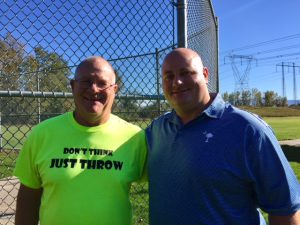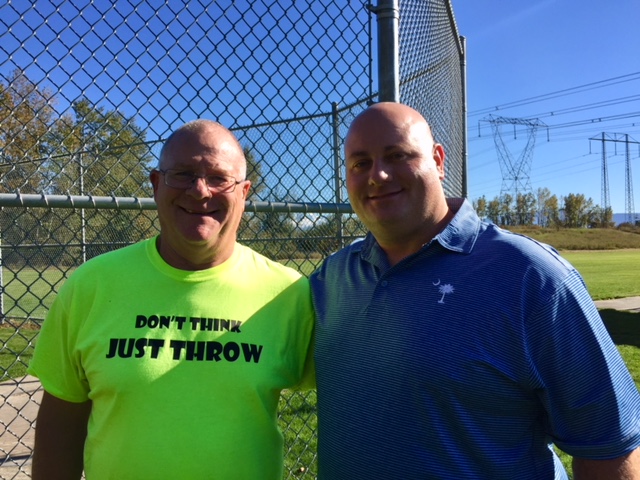 (COACH: Harold Willers): Like Lisa Egami Wes Boudreau won the same event (hammer) for four consecutive years (1991, 92, 93, 94). An outstanding athlete, Wes won numerous medals in the hammer in both the junior and senior age divisions. Boudreau accepted a scholarship to the University of Tennessee where he was an NCAA hammer gold medalist.
TONYA TODD: (Coach: Gerry Swan): As a 17-year old Tonya ran the 3,000 meters in a BC Youth Record time of 9:22.80. A two-time BC High School 1500m champion in 1988 and 1999, Tonya accepted a scholarship to BYU where she won medals for the Cougars at the NCAA Championships in the 3,000m.
COURTNEY INMAN: (Coach: Gerry Swan): The 800m BC High School Champion in 1997, 1998 and the Canadian Junior Champion in 1998. Courtney accepted a scholarship to University of Washington where she was a 1500 meter fourth place finisher at the NCAA Championships. In addition she established a best time of 4:09 and has been included in Washington's Hall of Honor for track and field. Courtney competed for Canada as a junior in the 800m distance and as a senior member of our country's cross country team that won a bronze medal.
RUKY ABDULAI: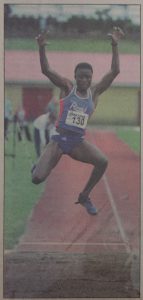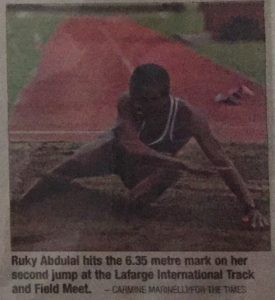 (Coaches: Brit Townsend and Tom Dickson) A natural athlete who excelled at several events. Ruky was best known for her ability in the heptathlon where she was a Canadian Champion. She also turned in excellent performances in the high jump, long jump and hurdle events. And still holds the BC Record for the women's 100 meter hurdles. Ruky was a several time member of Canada's international team.
MATT CLIFFORD: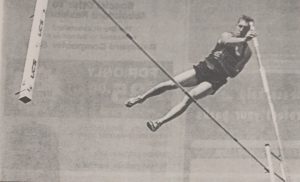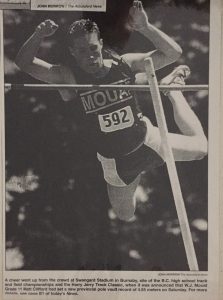 (Coach: Ziggy Szelagowicz): Matt was a fine athlete who excelled in the pole vault and decathlon during his teen aged years. As a 15-year old midget Matt cleared 3.95m in the vault and as a youth he had a best jump of 4.75 meters and to this day both those heights remain as BC Records for those age divisions. In addition, Matt's all round ability allowed him to become the 2001 Provincial high school champion in the decathlon.
GRAHAM DANZIGER: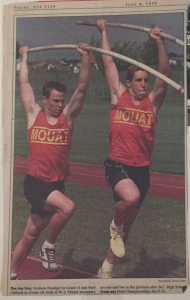 (Coach: Ziggy Szelagowicz): Graham became a Royal at the age of ten and remains a club member still. An all-round athlete in his younger years, Graham slowly took an interest in the pole vault and even now in his position of coach, that event remains his passion. A BC High School Pole Vault Champion in 1998 and 1999, upon graduation from high school Graham accepted a scholarship to attend Missouri's Lindenwood University. While at university, Graham won numerous pole vault competitions and in his senior year placed fourth in the NAIA Championships clearing a height of 4.90 meters. At present Graham is employed in the recreation department of Port Coquitlam and spends some of his non work hours coaching the pole vault for the Valley Royals.
­Jas Gill: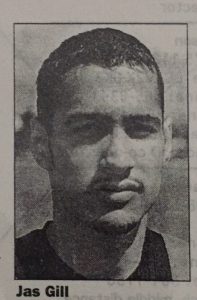 (Coach: Ziggy Szelagowicz): Although only 1.75 meters in height, Jas Gill was gifted with natural talent, desire and an excellent work ethic to become one of Canada's best high jumpers in the early years of this century. While attending Mission Secondary School, Jas was the BC Secondary Schools' High Jump Champion in 2000. Two years later he accepted a scholarship to Montana University and became a leading member of that school's track and field team. In his four year's as a Grizzly, Jas won numerous conference championships and qualified for the NCAA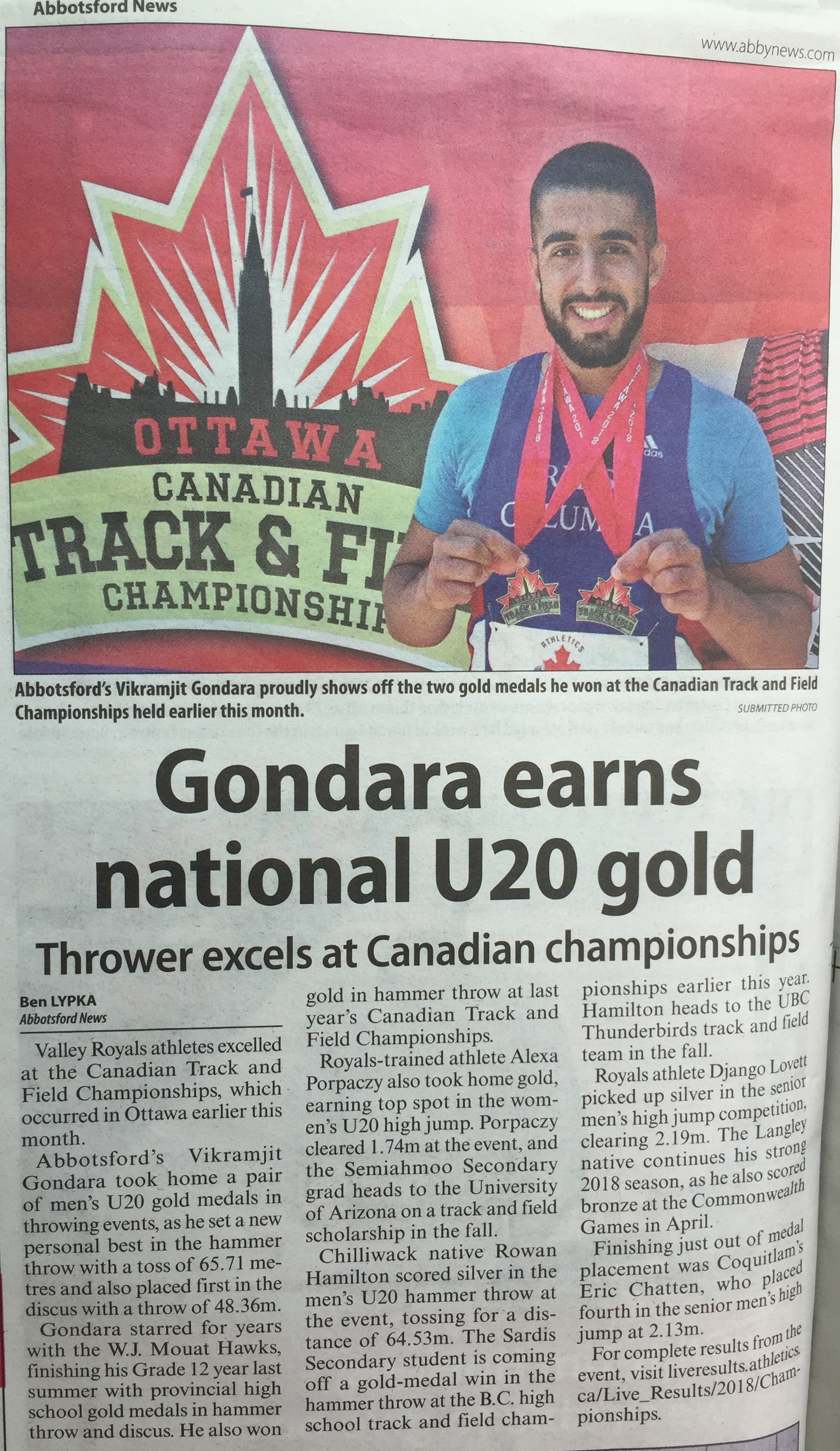 Vikramjit Singh Gondara was an active athlete of Valley Royal track and field club from 2009 to 2020. He was three-time Canadian champion in Hammer throw. He is Canadian record holder in Hammer throw and was double gold medalist in Hammer and Discus at the 2018 Canadian National Track & Field Championships. Vik was coached by Harold Willers with strength training by coach Ziggy Szelagowicz.
OTHER NOTABLE PERFORMANCES BY FORMER VALLEY ROYAL ATHLETES:
Jared Heldman: In 2010 Jared established a BC Midget record for the long jump (6.82 meters) that still stands. In addition, he was a BC High School Champion in both the 100 meters and decathlon.
Graham Fell: Although a Royal for just 12 months (1985) during that year Graham established the BC and Canadian record in 3,000 meter steeplechase (8:12.58) that remains at this time.
Amy Teer: The 1996 BC High School 800-meter champion in (2:10.08).
Angela Froese: The 1994 BC High School 1500m champion (4:33.38) and a member of Canada's Junior International team. Angela ran 4:18.8 for 1500 meters while a Youth aged athlete. Following high school Angela accepted a scholarship to University of Washington.
Corinna Wolf: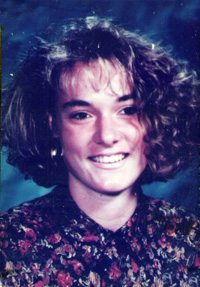 In 1990 Corinna, who lived in Mission, established a BC High School record in the high jump (1.79 meters). An outstanding high jumper during her teen aged years, Corrina placed fifth in the Pan American Games and was the 1991 Canadian Jr. Champion. Corrina enrolled at SFU but, unfortunately, in 1992 injuries brought her athletic career to an end. Corrina has been inducted into Mission's Athletic Hall of Fame.
Jennifer Swan: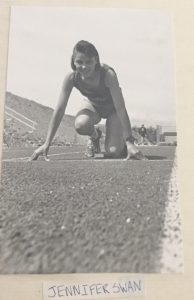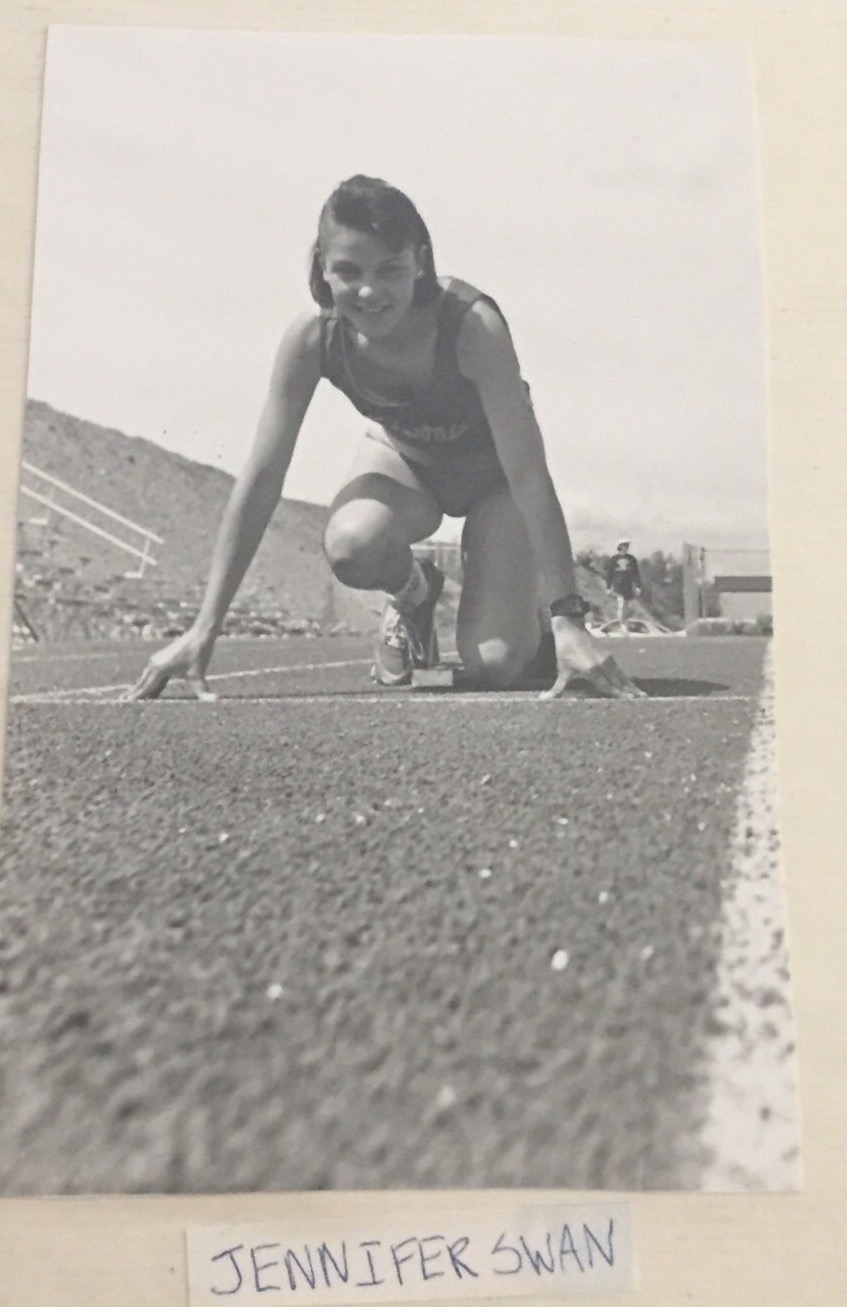 The 1988 BC High School Champion in the 400 meter hurdles recording the very good time of 62.20. Jennifer possessed both speed and strength and had good success at events that ranged from the long hurdles to the 400 and 800 meter distances. Jennifer attended BYU and in her final year qualified for the NCAA Indoor Championships.
Jessica Suddaby: A transformed middle distance runner, Jessica took up hurdling in her grade 12 year in what proved to be a good move as she placed first in that event at the 2006 BC High School Championships. Jessica carried on with her running at university and now teaches school in Abbotsford and has acted as JD Coach for the Valley Royals.
Many thanks to Gerry Swan for providing photographs and written information on all of the athletes in the original posting of this page.
Page posted by Dawn Driver on January, 6th 2019