Due to insurance rules, all athletes must have a paid Valley Royals Membership to participate with a Royals training group. A $20 one-week trial membership is available for athletes new to the Royals and wanting to check out a training group before buying the full membership. To select a membership package and register online click https://valleyroyals.ca/membership/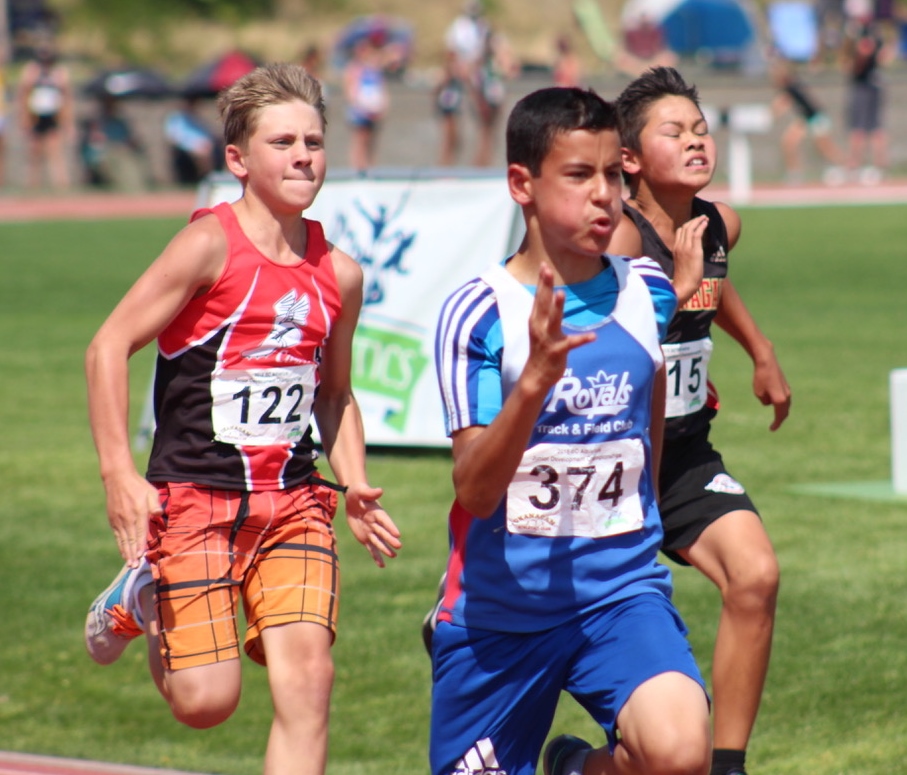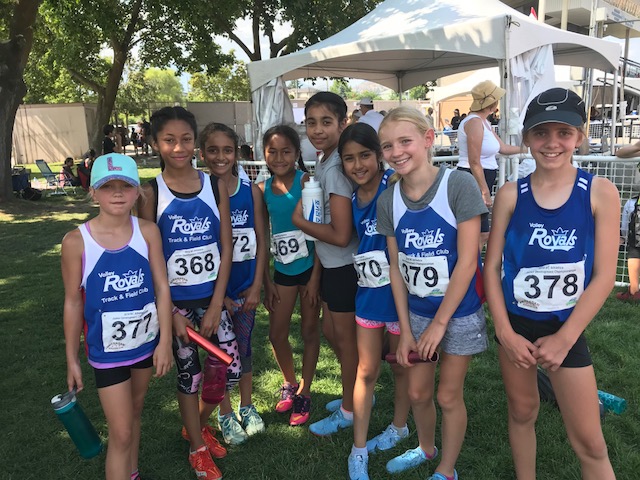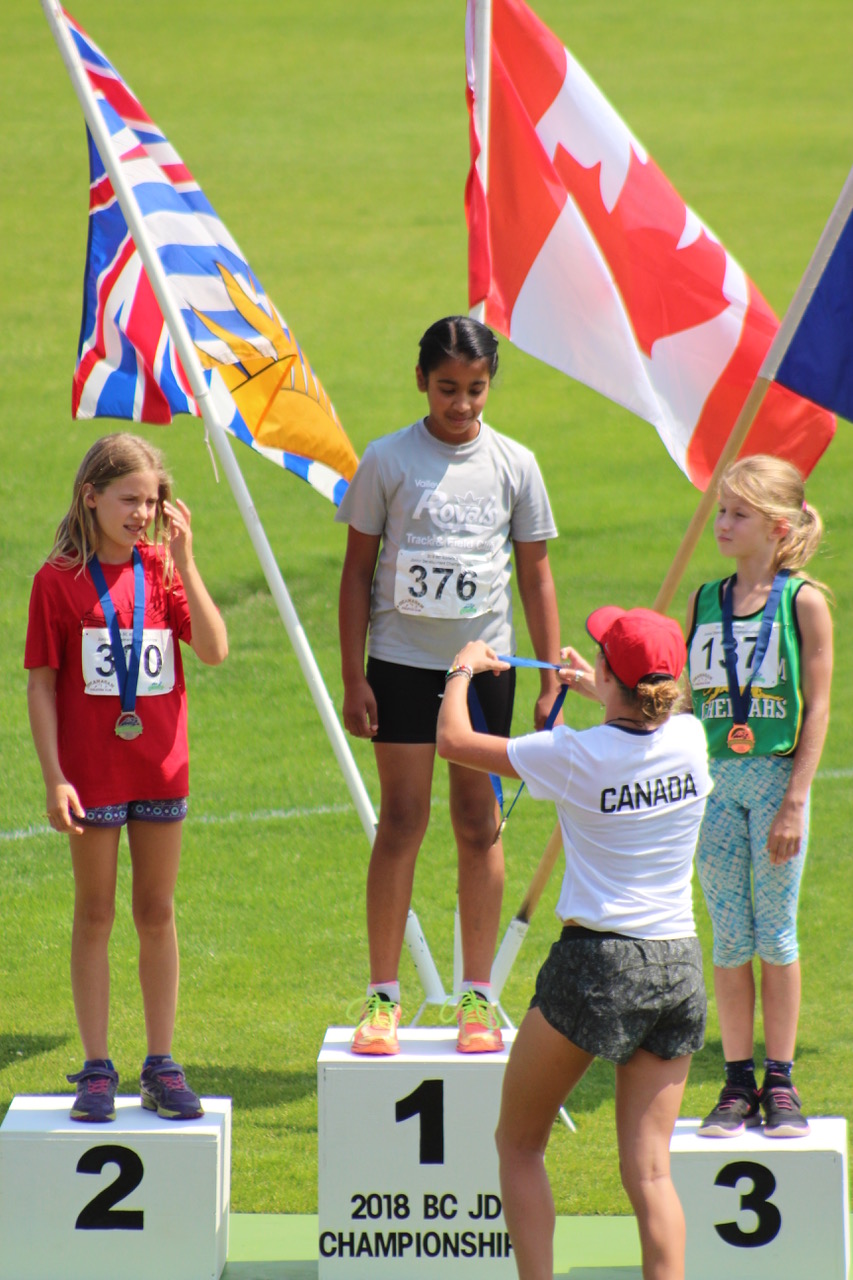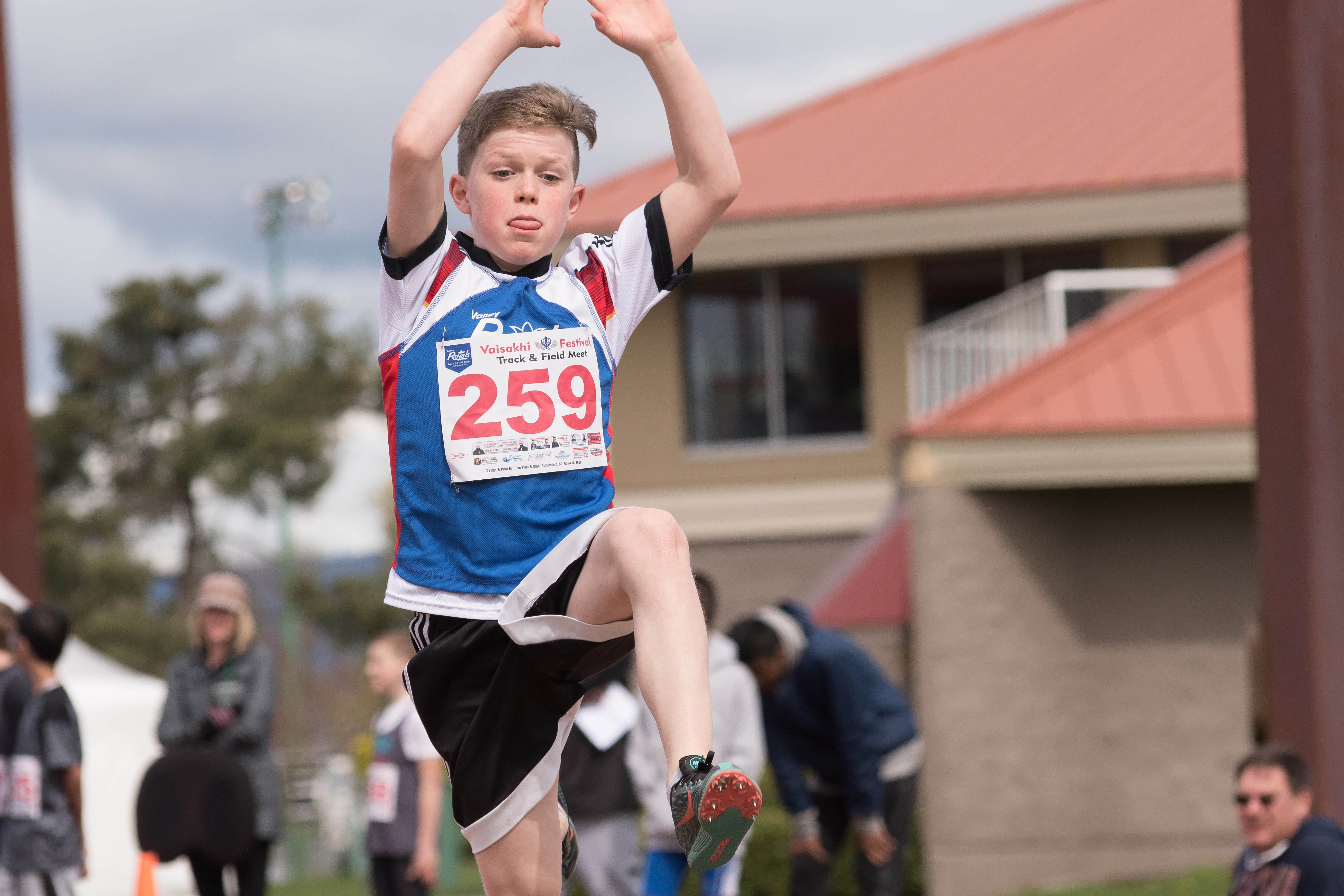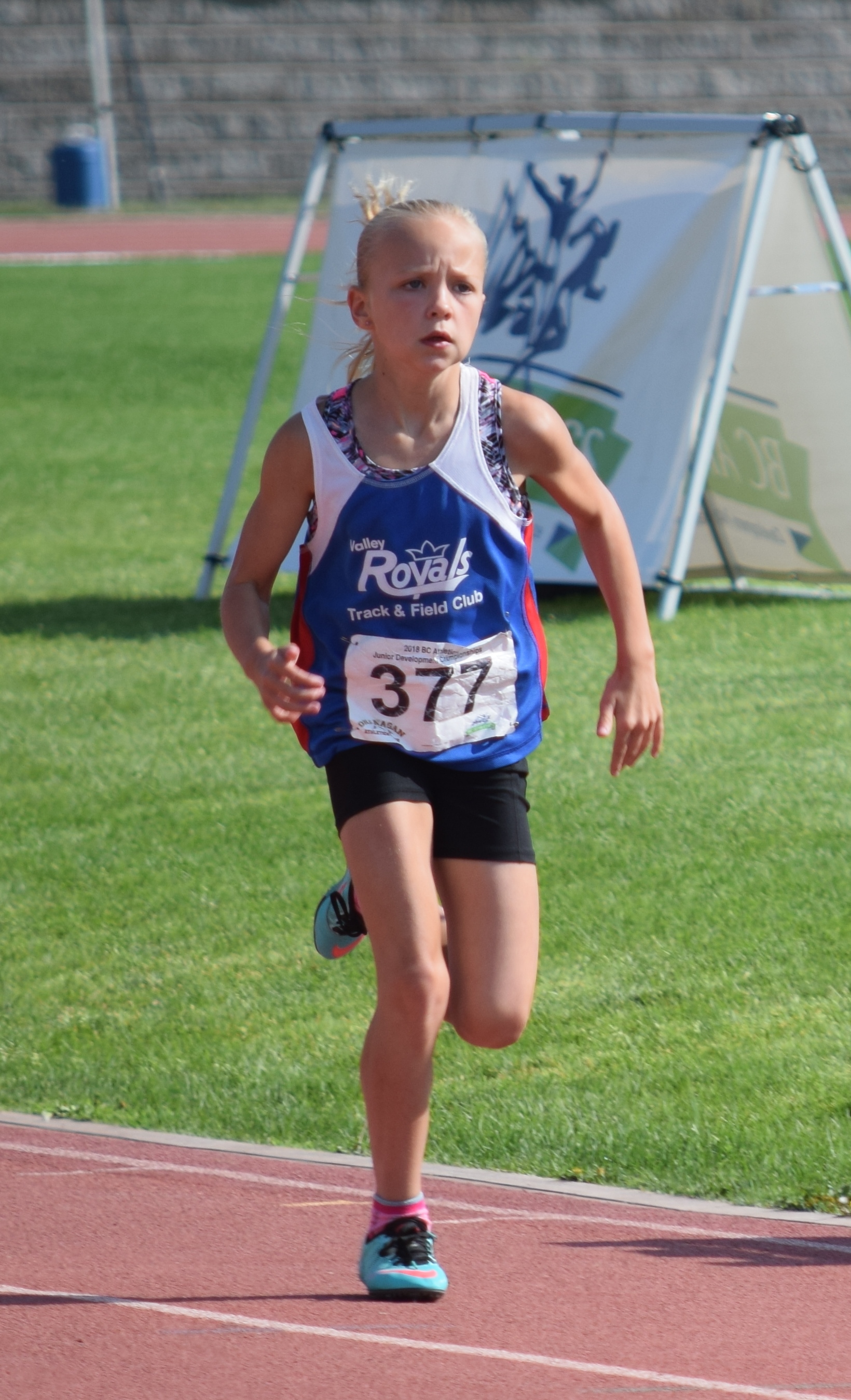 We are an inclusive Club accepting athletes of all abilities
The Royals have always maintained a strong junior development system and the club is proud of the number of athletes that have successfully come through this younger age group and developed into some of the best juvenile, junior and senior athletes in Canada. Year after year, the Royals have provided the nucleus of athletes and medal winners that represent BC teams at Western Canada and Canada Games competitions. At the 2012 & 2016 Summer Olympics, Valley Royals athletes were on Team Canada.
JUNIOR DEVELOPMENT CROSS COUNTRY RUNNING GROUP (Ages 8 to 13) FALL 2019
JD Cross Country Season September/October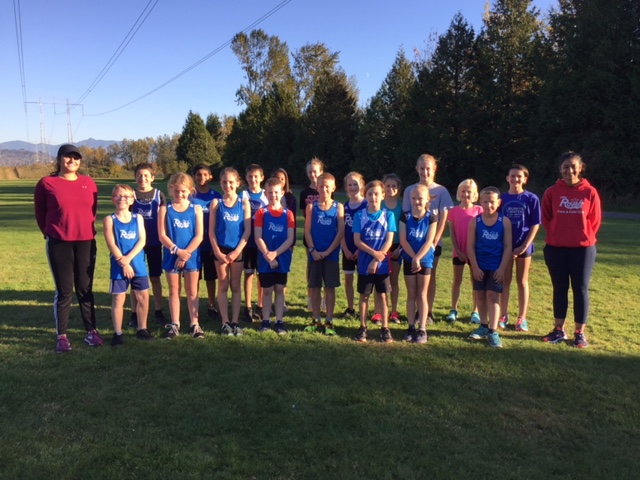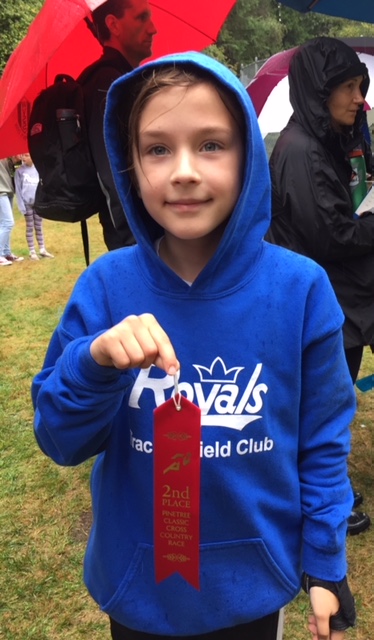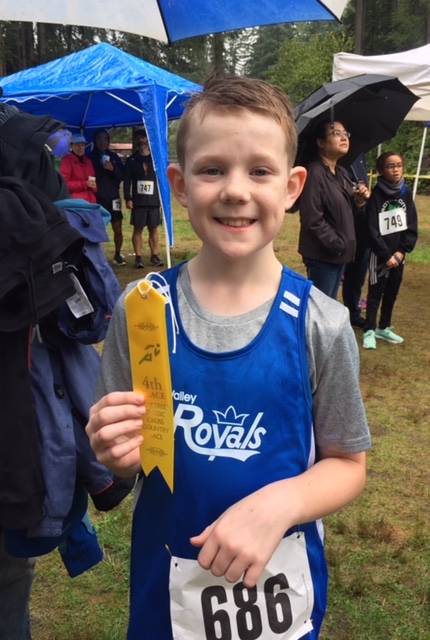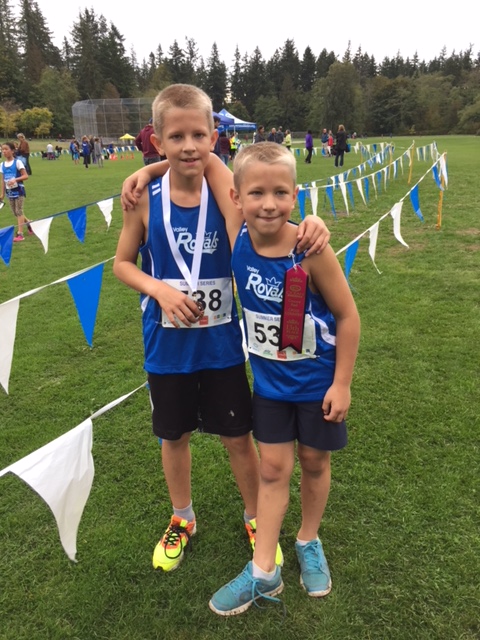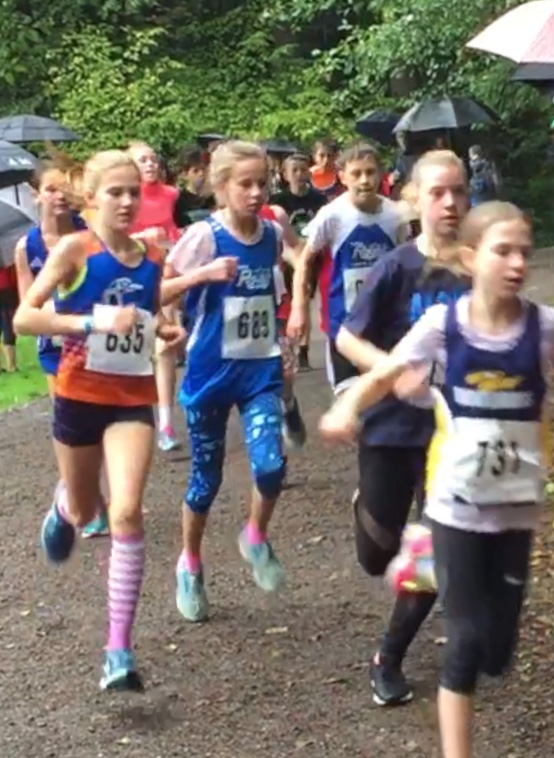 JD Cross Country Coach: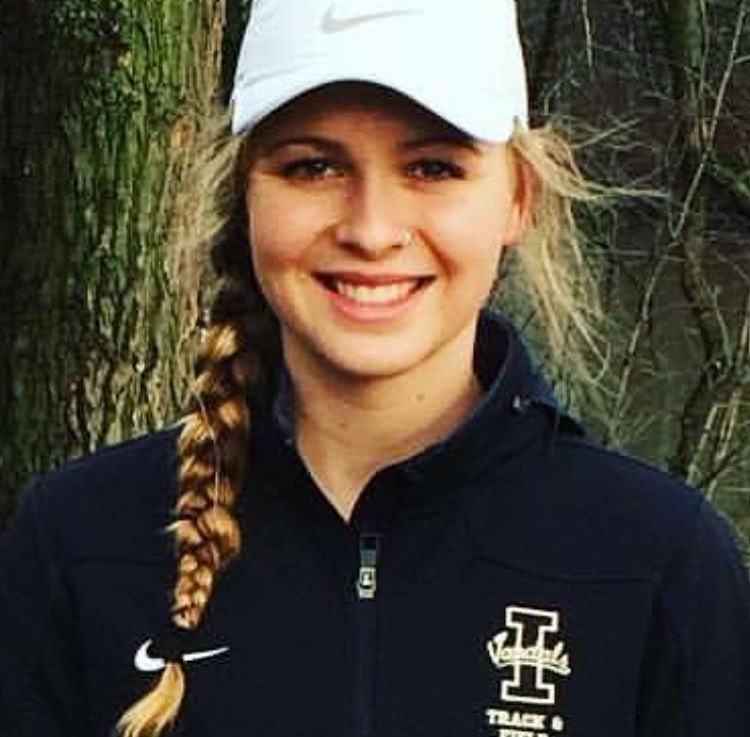 Coach Alex Siemens
Assistant JD Cross Country Coaches: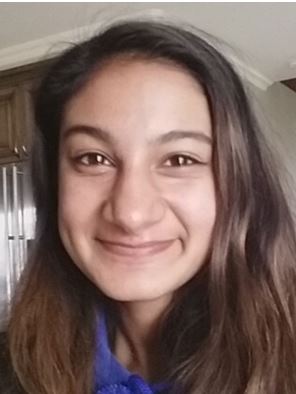 Coach Harneet Uppal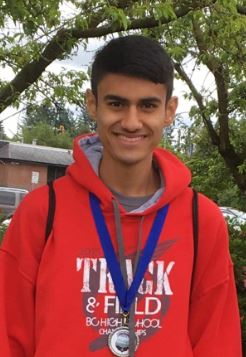 Coach Parmvir Waring
The JD cross country program is designed for athletes aged 8 to 13 years of age. Note: There is room in Coach Scott's Endurance Running group this Fall to include athletes entering Grade 7. If not turning 14 until the next calendar year, these athletes will compete as JDs in Cross Country races. Coach Scott's group meets at the same time as the JD group but there may be a few differences in their racing schedules so parents are advised to check with both Coach Alex and Coach Scott regarding JD Race Days and see the Racing Schedule on the Homepage in a post from September 4th, 2019.
During the Cross Country Season, the JD group continues to train 3 days a week, but move from the track to Clearbrook Park to train on grass and forest trails. At this time the emphasis is placed solely on running and building up a large base (ie more mileage) in preparation for the BC Athletic Cross Country Championships. As such the workouts are a bit longer in distance while still retaining an effort to improve continuous speed. Intervals, tempo, fartlek and hills are some of the tools that are used.
____________________________________________
Junior Development: Age 8 -13
JD Track & Field Season March-July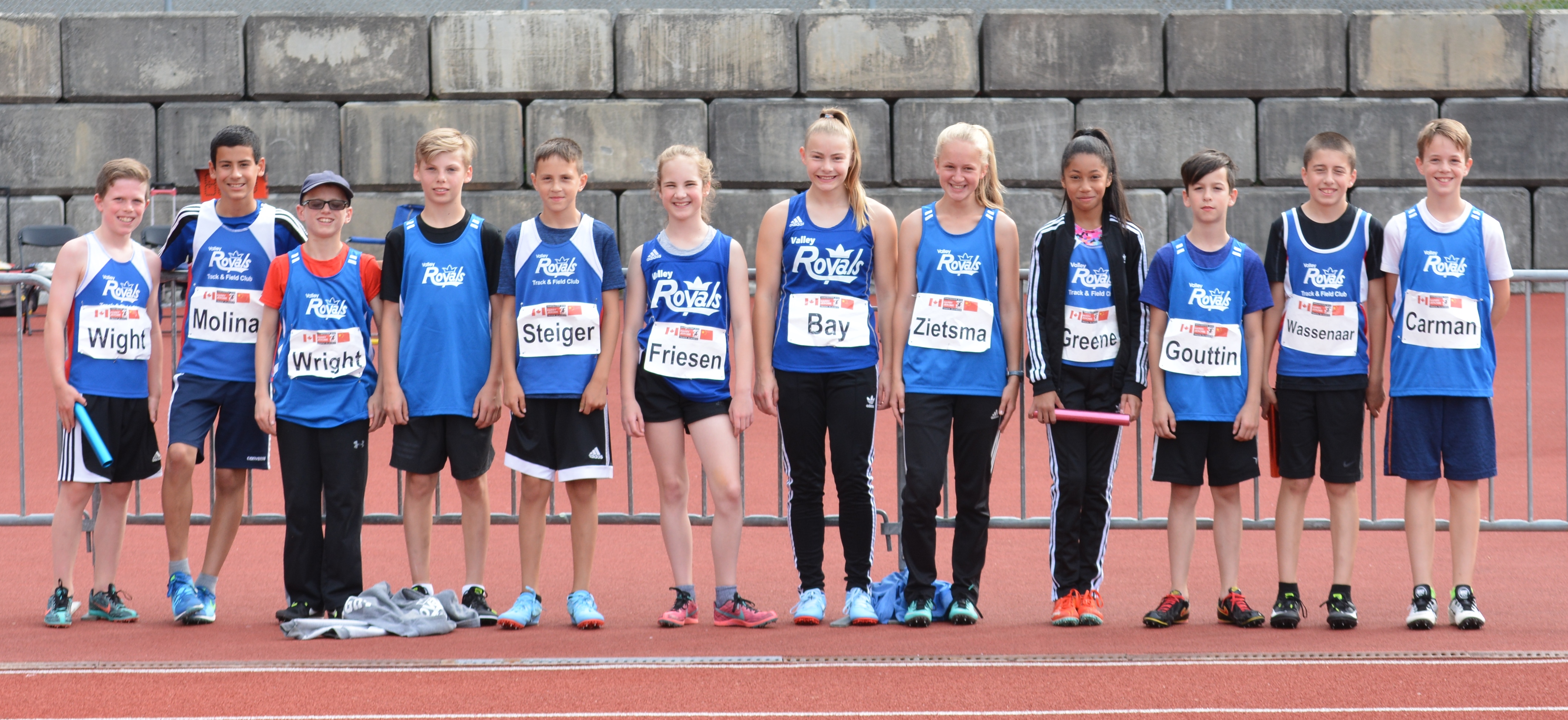 Events Offered: Middle Distance, Sprints, Hurdles, Long Jump, High Jump, Triple Jump, Shot Put, Discus, Race Walk, Hammer(age specific) Pole Vault (age specific), Cross Country
This age group encourages athletes to try all event areas (Racing, Jumps, Throws) in both practices and competitions.
Valley Royals Junior Development Athletes will be competing in these track & field meets for 2019:
May 4th & 5th: Norwesters Elementary Meet at Swangard Stadium, Burnaby, BC
May 18th & 19th: Junior Olympics Meet at Bear Creek Park, Surrey, BC
June 8th & 9th: Jesse Bent Memorial Meet at Percy Perry Stadium, Coquitlam, BC
June 14 to 16th: Langley Pacific Invitational Meet at McLeod Athletic Park, Langley, BC
June 29th & 30th: Universal Meet at Bear Creek Park, Surrey, BC
July 19th to 21st: BC JD Championships at South Surrey Athletic Park in White Rock, BC (Note: To encourage all Royals JD athletes compete at the BC JD Championships, the club will pay for up to 3 entry fees per athlete for this meet. Be sure to have our club administrator, Christa, do the registration to take advantage of this opportunity)
JD Track & Field Coordinator: Scott Svelander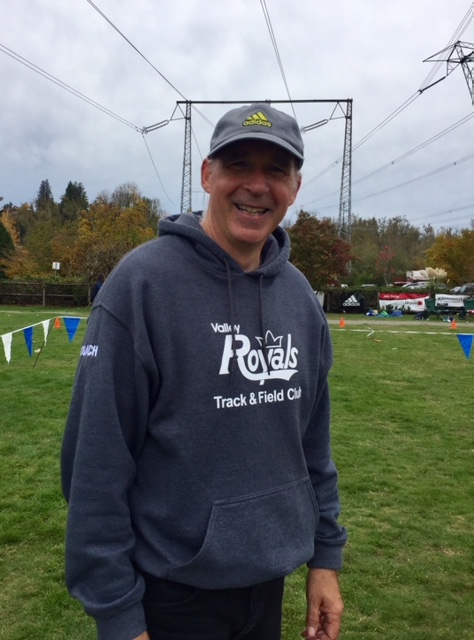 JD Coaches:
Coach Alex Seimens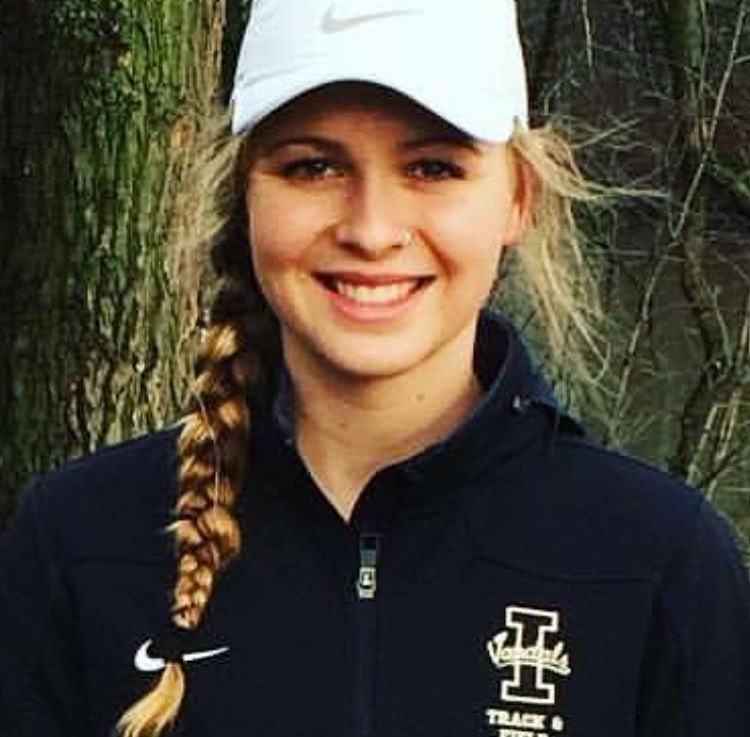 Coach Abresia Foote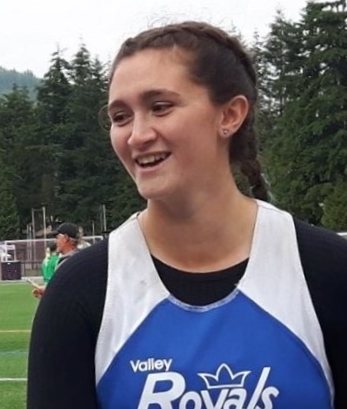 Coach Peter Price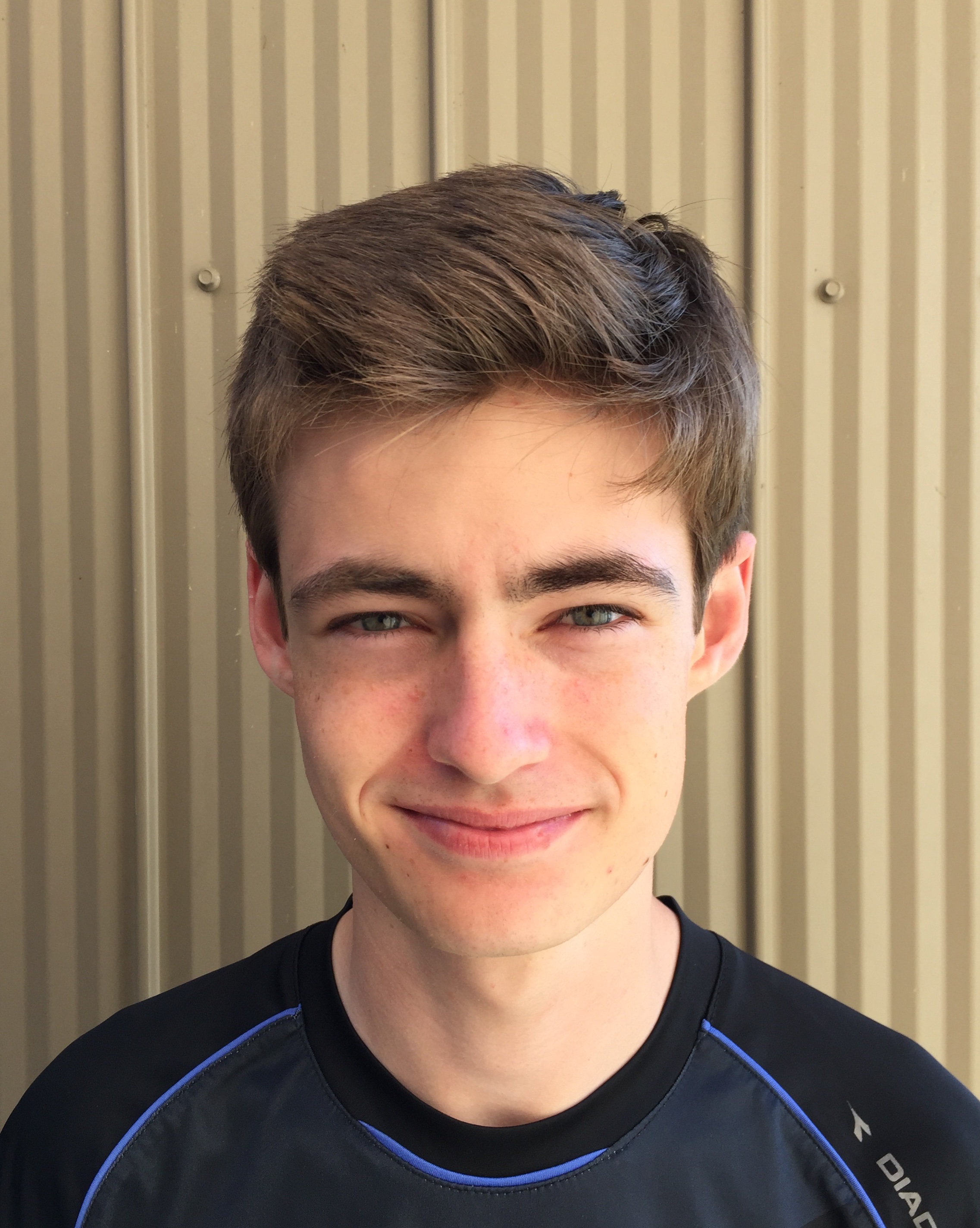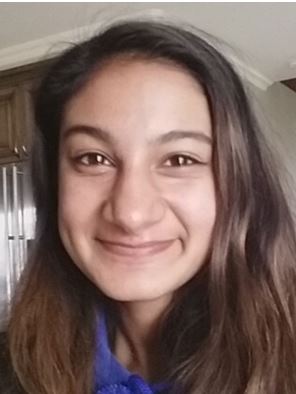 Coach Harneet Uppal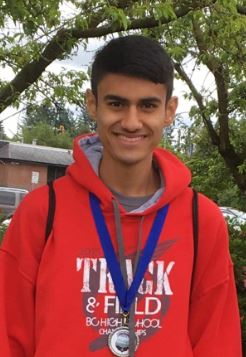 Coach Parmvir Waring
The focus for the JD athletes at meets should be on enjoying the experience and learning how to do their best in a variety of events and challenging themselves to improve their own mark.
Practice Schedule: https://valleyroyals.ca/practice-schedule/
___________________________________________
Training Stages for JD Athletes:
The images below illustrate some of the principles underlying our JD program: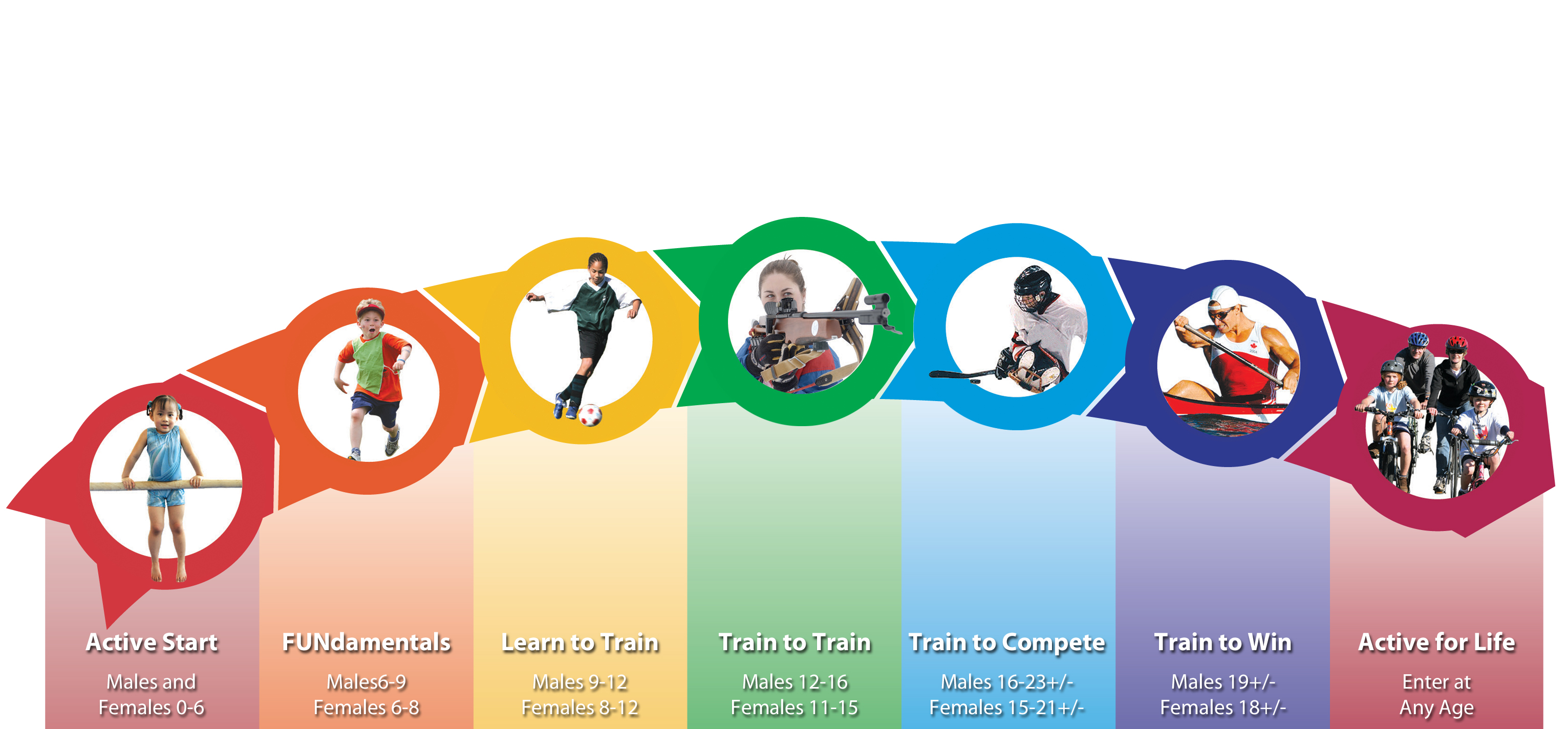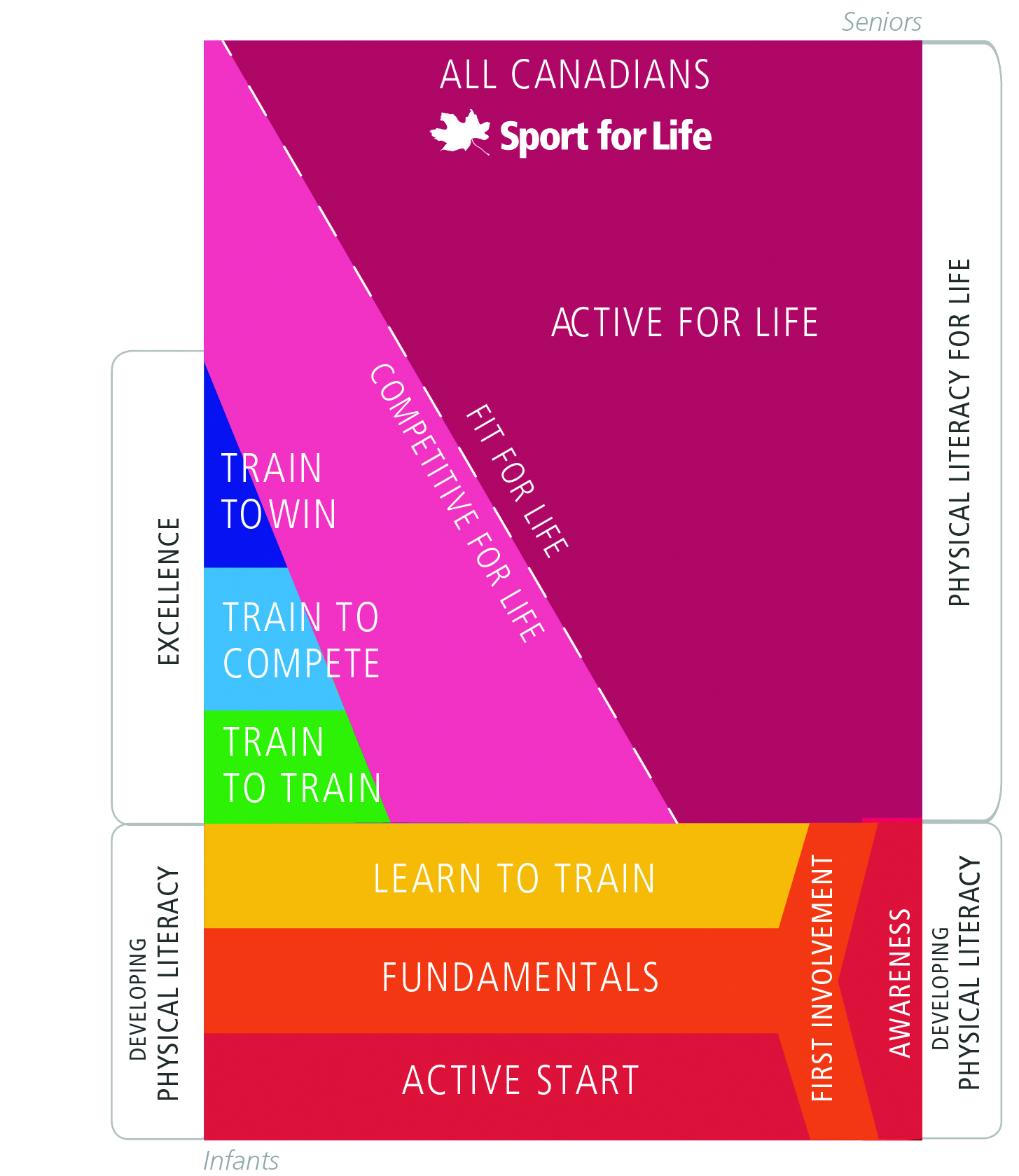 Updated August, 2019