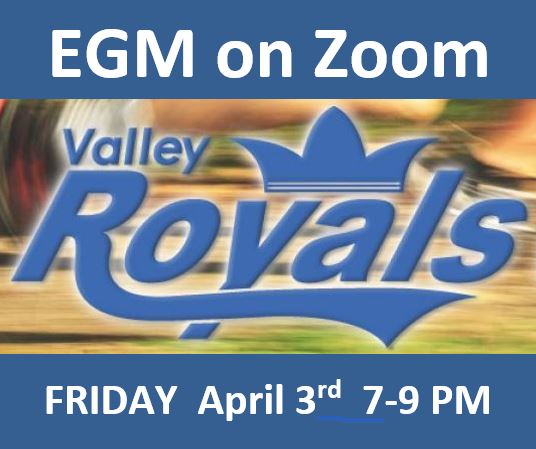 The Valley Royals Online EGM Zoom Webinar was a success!
Many thanks to the 29 families who registered to vote and participated in the Valley Royals Annual General Meeting which was held as an Extraordinary General Meeting Online.
102 Individuals were represented in the attendance for the meeting.
Votes were cast using polls taken in the meeting and all motions on the Agenda were carried.
Due to technical difficulties, the PowerPoint for the President's Report could not be seen so the slides are posted here…