For the official results of the Legion National Youth Track & Field Championships click: http://www.legion.ca/docs/default-source/track-and-field/2017-championship-results.pdf?sfvrsn=0
For the BC Athletics Team BC Recap about Team BC-Yukon's performance at Legion Nationals click: http://www.bcathletics.org/News/bc-yukon-team-recap-2017-legion-national-track-field-championships/2646/
Valley Royals Perfect at Nationals!
The Valley Royals Track and Field Club sent five athletes to the Legion National Youth Track and Field Championships and all five returned with medals. Each athlete achieved the lofty midget and youth standard required to qualify for the event August 11-13 in Brandon, Manitoba, but their outstanding results exceeded all expectations at the premier nationwide competition.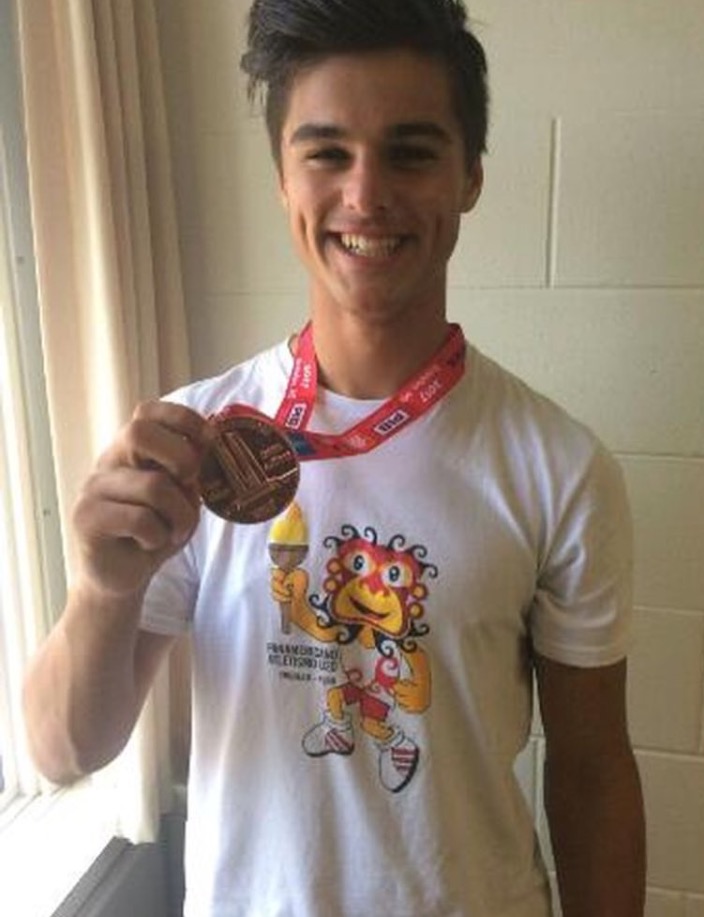 Leading the way was Rowan Hamilton, 17, who continued his remarkable season bringing home two medals, including gold in the hammer throw. In July, Hamilton competed up an age level at the Canadian Track and Field Championships in Ottawa, where he shared the spotlight with fellow Valley Royal Vikramjit Gondara and returned with a silver medal.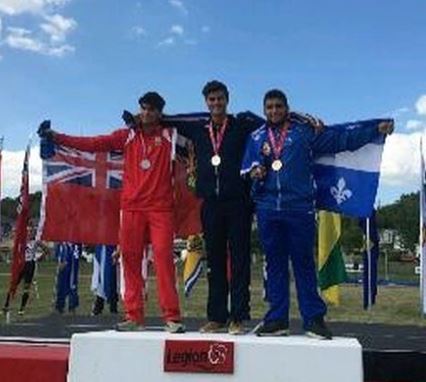 In Brandon Hamilton, who along with Gondara is trained by Royals Coach Harold Willers, would go one better–beating his own Canadian record with a throw of 69.54 m to bring home gold! He also added a bronze medal in discus with an impressive throw of 44.63m.

Elliott Payne, 15, who also trains with Willers, earned a gold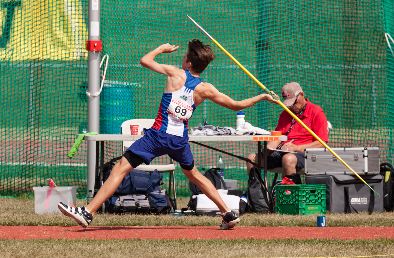 medal in javelin in the midget age category. Payne broke his previous record of 55.18m set at the BC Athletics Championship Jamboree in Coquitlam with a throw of 55.79m in Brandon.
"My experience of competing, travelling and living with team BC was absolutely amazing and I will never forget it. I met so many people on my team and from other provinces that I became really good friends with and that I'm keeping in contact

with. The coaches were all great too. They helped you with anything you needed and were there at all times. They loved to have a little fun too. I hope to come back next year to experience this all over again!" ~Elliott Payne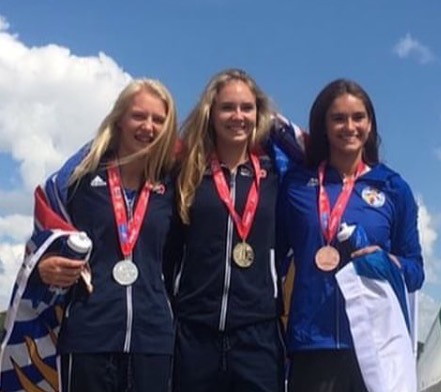 The Valley Royal gold medal run continued with high jumper Alexa Porpaczy, who is trained by acclaimed Royal coach Ziggy Szelagowicz. Porpaczy won gold at Legion Nationals with leap of 1.75m to capture her third straight national title. She added to her gold medal at the U-20 Championships in Ottawa in July. The result rounded out a season, which included an impressive appearance at the Youth Commonwealth Games in the Bahamas, a gold medal at the prestigious Mount Sac Meet in California and a personal best of 1.80m, while earning a fourth straight Provincial High School Championship.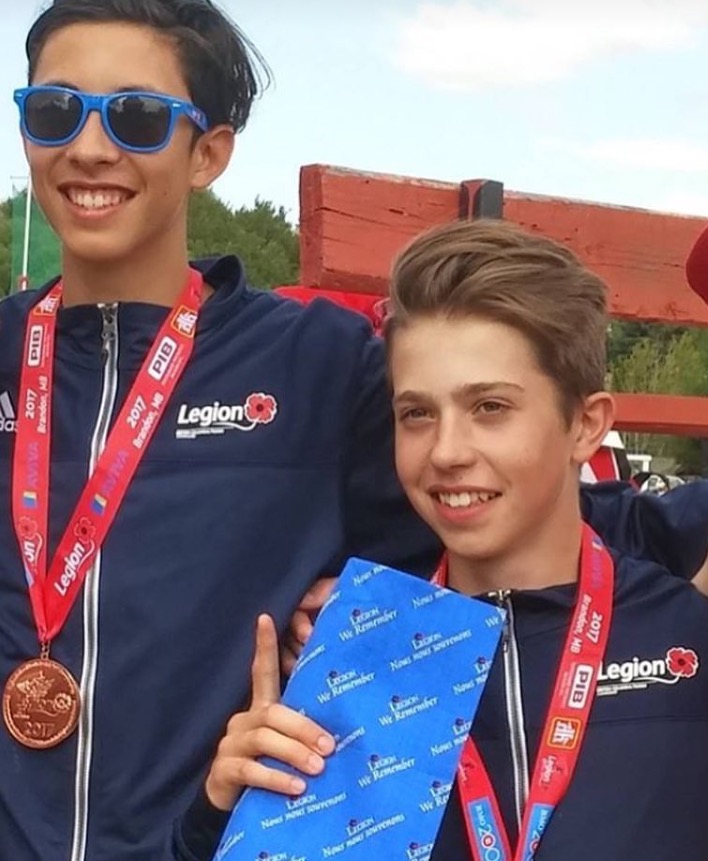 Another Szelagowicz trained athlete, Liam Espedido, earned a bronze at the meet in Brandon. Espedido, who placed 4th at the BC High School Championships and won gold in the 14-15 age category at the BC Championships brought home bronze in the Midget age category with a Jump of 1.81m.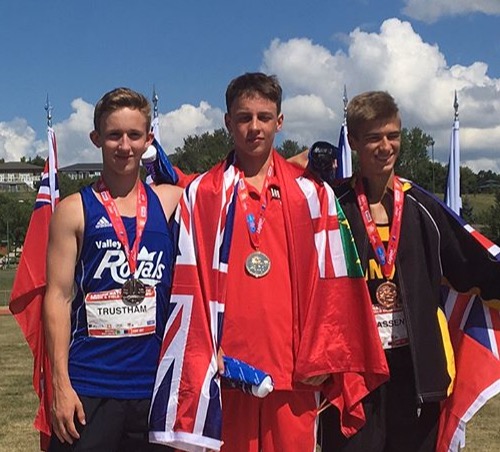 Rounding out the medal haul, Harrison Trustham, who also trains with Szelagowicz in the Power/Speed group nabbed multiple medals. Trustham opened his season winning gold in the 300m and silver in 100m dash at the Valley Royal's Vaisakhi Meet. He went on to win silver medals in the 100m & 300m hurdles at the BC Athletics Championship Jamboree in Coquitlam and now he has returned from Brandon a multiple medalist.
Not originally selected for Team BC, Trustham made the qualifying standard in multiple events and decided to go to Legion Youth Nationals in Brandon, Manitoba to represent the Valley Royals Track & Field Club. His decision was reinforced, as he medaled three times at the national event achieving bronze in Midget 100m hurdles and two silver medals one in 4x100m Relay and another in 200m Hurdles.
Valley Royals President, Ivon Singh Gill commented on the excellent results, saying "On behalf of the Board of Directors, I would like to congratulate our athletes for achieving success at the national level once again. Athletes, coaches, and families–when we work together as a team, such great results are achieved. I am sure we have more to see from them."
Co-written by James Porpaczy and Monica Carsience