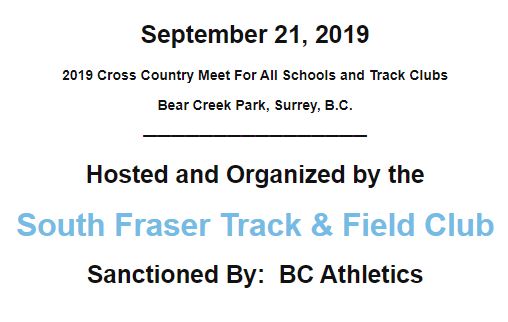 South Fraser Cross Country— Saturday September 21, 2019
Bear Creek Park, Surrey
10:30 am.
5km Women / 8km Men Open/Masters. Undulating gravel trails, grass.
If you would like Christa to register your child, the deadline to send your email to her would be September 18th, noon. You are more than welcome to register your child on your own (click underlined blue link at the beginning of this post, then click "Register Now" link).
Any questions about this upcoming meet, just let Christa know via email at [email protected]