Fall Power & Speed Training Schedule and Update from Coach Trevor…
FALL TRAINING SCHEDULE
Mondays 4:00-5:00 PM

:
North-East Corner of Yale/Fraser Track (near ARC)
Wednesdays 4:00-5:00 PM

:
North-East Corner of Yale/Fraser Track (near ARC)
Thursdays 4:00-5:00 PM

:
South Parking Lot of McMillan Elementary
What to bring: water bottle, appropriate clothing for the weather.
COVID-19 Health and Safety Protocols will remain in place. These include:
Health checks / attendance at each practice.
Don't come to practice if you are sick.
Wash/sanitize hands before and after practice.
Physical distancing
Don't share water-bottles.
IMPORTANT- use the washroom before you come to each practice as access to public facilities may be limited.
Fall 2020 Update from Coach Trevor:
Power & Speed Coach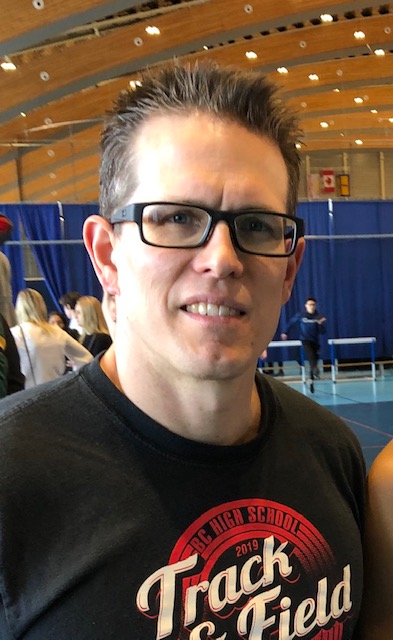 Head Coach Trevor Wight
For the first few weeks, likely through to the end of October, we will be outside. We will be using the track at Yale, and nearby parks for hill-running and circuits and whatnot. Once the wet weather sets in and we lose daylight in November, I am hoping to be able to access indoor facilities at Yale and the indoor track at ARC as we did last season. However, should these indoor facilities prove unavailable this season because of the COVID-19 situation, I will have several contingency plans in place. I will give you as much notice as possible. Though our locations may change, we will make every effort to keep our practice days and times consistent throughout the fall and winter. We will relocate over to Rotary in the spring.
For those of you who are new to our group, we do not hold in-person practices on statutory holidays or during the school winter / spring breaks, though athletes are given very specific training plans to follow during those times.
Please make sure your club registration is up-to-date. You cannot train without having done so. Please contact Christa McAuley, our club's administrator and you can sort that out with her. Her email address is [email protected] .
Please let me know if you plan on training with our group this season. I need to know how many athletes to expect so that I can plan safe practices (keeping with COVID -19 protocols).
Enjoy the rest of your summer. Stay active, stay safe. See you soon.
Warm Regards,
Trevor Wight,
Head Coach, Power/Speed Coach
Check emails from Coach Trevor regularly for Changes/Cancellations. These will also be posted on Instagram