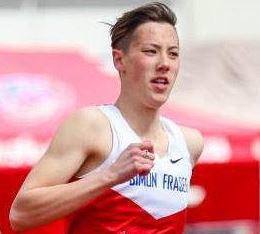 The Valley Royals Track & Field Club is pleased to announce that Chantel Desch will be leading our power/speed athletes for the duration of winter training. Chantel was trained by Coach Ziggy for 4 years, specializing in sprinting.
After graduating high school, Chantel attended Simon Fraser University and competed for their track and field team. At SFU she raced on several relay teams as well as the 400 and 200m events. During her last year at Simon Fraser, Chantel's 4 X 100m team set a new PB breaking the school record.
Chantel graduated from SFU with a Bachelor's degree in General Studies and her future plan is to become an elementary school teacher. Chantel is looking forward to working with all of the power/speed athletes. Practices will resume on Monday, January 7th, 4pm at ARC.