Congratulations to our TOP 3 Sellers: the Dragt Family (Jaelyn), The McIntyre Family (Olivia and Addison) and the Heppner Family (Bella) They

WIN a Valley Royals Hoodie!
Many thanks to all of the athletes, families and friends who supported the club by participating in this fundraiser. Altogether, we raised $737.00!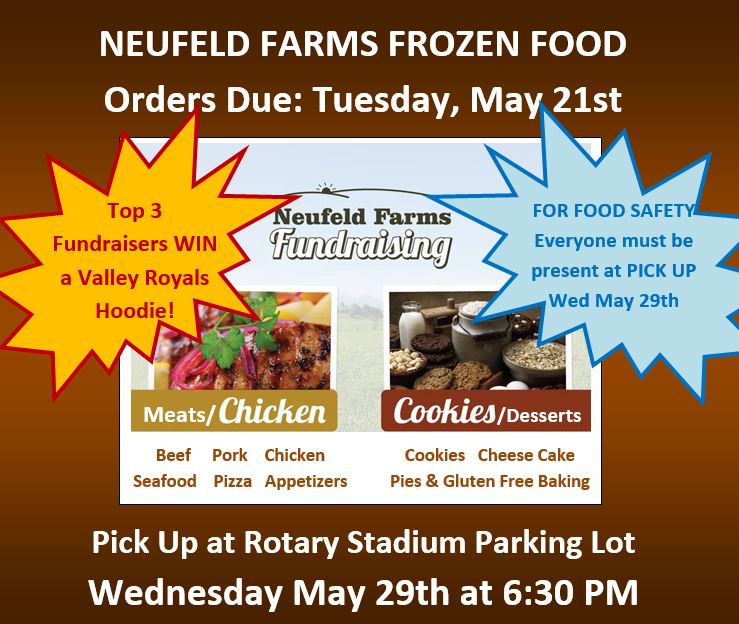 Click these links for Food/Price Lists:
2019 Neufeld Farms Chicken & More Order Form – Valley Royals Track and Field Club
2019 Neufeld Farms Desserts Order Form – Valley Royals Track and Field Club
Nutritional Information available at this link:
http://neufeldfarms.ca/fundraising/pizza-parlor/